Flavors of India > Bengali cuisine
India comprises of 28 states and 7 Union Territories which are further subdivided into districts and so on. And the food is as diverse as it gets with each regional cuisine significantly differing from each region.
Rice – plain white rice is the main accompaniment to all dishes. Firstly, Rice is eaten with starters (mainly vegetables) with Ghee or Daal. Then Rice is eaten in the Main Course too, either with fish, meat or chicken. Traditionally, Bengali dishes, specially the fish, are cooked in Mustard Oil. Bengalis forget to eat their Rice only when Mishti or sweets come in!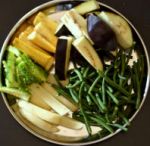 A bengali meal starts with vegetables like Bhaja or Fries: Crispy vegetables deep fried in oil : Potato, Parwal fries, Pumpkinm Eggplant, Bitter-gourd fries.
Or Bhaaté or mashed steamed vegetables or Steamed or lightly cooked leafy vegetables. like Spinach, Fenugreek, Red Leafy Vegetables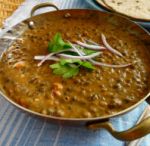 Or / and Dal or lentil soup: Sometimes Dal contains various seasonal vegetables or fruits in it. Very famous is Aamer Dal/Mango Lentil Soup or Amrar Dal/Dal with Gooseberry. It may also be cooked with fish pieces or fish head and bones in it!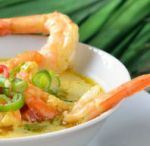 Fish is still cooked daily for main course in most traditional Bengali households. Bengali cuisine is famous for it's Maacher Jhol or Maacher Jhaal. Maacher Jhol is where the gravy of the dish is made with ginger, turmeric, cumin powder, green chillies (the ingredients may vary from one region of Bengal to another) and Jhaal is where the gravy is hot and spicy and made with mustard paste, turmeric, chilli. Shorshe Maach/Mustard Fish is also a very popular fish dish.
Fish may be cooked in Spicy Curry, in yoghurt, steamed or marinated in different spices and wrapped in Banana leaves and then steamed.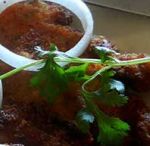 Meat or chicken substitutes fish occasionally or is part of another service on special occasions.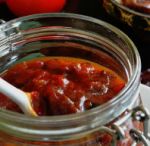 Sweets are a necessary sign-off for a traditional Bengali meal. You end your meal with Chutney. Chutney is a sweet, tangy paste and can be made with every conceivable fruit and even vegetables! For example – Aam/mangoes, Jalpai/Olives, tomatoes, Anarosh/pineapple, Tetul/tamarind, Pépé/papaya and various other type of fruits. Dry fruits like Khejur/dates, Kishmish/raisins may also be added to it the Chutney which is also splashed with Phoron/Mustard seeds cooked slightly in oil or Paanch-Phoron/5 seeds cooked in oil). The Bengali Chutney slightly differs from the other Indian Chutneys in the sense that they are not eaten as dips with snacks and savouries but as a mini sweet sign-off before the actual desserts.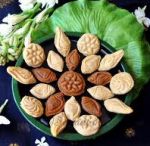 After the Chutney comes the formal dessert tasting! After Fish, Bengali Sweets is a quintessential Bengali topic of discussion. The choice in Mishti/Sweets is absolutely endless. This is a category that has catapulted Bengal into a different quotient of sweetness. Mishti Doi / Sweet yogurt, Bhapa Doi / Steamed Yogurt, Payesh / Sweet dessert made with rice-milk-sugar, Rôshogolla / Rasgulla, Rasamalai, Pantua, Lyancha, Chamcham, Chitrakoot, Chanar Jilipi, Kalakaand, Mihidana & Shitabhog, Rajbhog, Rasakadambo, Shondesh… the list is endless!
Perhaps the most famous of Bengali Sweet is the Rôshogolla or the Rasgulla
Shondesh is another unique Bengali sweet that is not very easily available in Bengali Sweet shops outside Bengal. Prepared with Chena/Paneer or Indian Cottage Cheese along with a variety of garnishing like the famous Shokho Shondesh resembling the shape of a Conch or a Shonkho.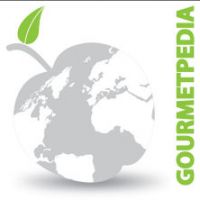 ©Copyright MSCOMM 1996 – 2022. Michèle Serre, Éditeur
Recipes

Products

Entertaining

Chefs

Hints & Tips

Glossaries