The Cuisine of Geneva - in the shadow of the cardoon
With more than 100 km of border with France, Geneva has been strongly influenced by its neighbor. And sharing the same linguistic heritage as Lyon, a world capital of good eating, explains its solid reputation in the gastronomic world and the fact that its culinary specialties are closer to French ones than to typical Swiss dishes… not that the latter are to be sniffed at!
In Geneva, as elsewhere, the cooking is closely linked to the region's setting and history. The peoples of these lake regions have long made use of the great variety of local fishes, including char, lake trout, whitefish, lake angler, and the most renowned, perch. Geneva's largest market is the one on the Plainpalais plain. On Tuesday and Friday mornings the market is dominated by vegetables and fruits, which have always held an important place in Geneva's agriculture. For example, Geneva is Switzerland's largest producer of hothouse tomatoes. The earliest eggplants, cucumbers, zucchini and salad greens usually come from Geneva growers. However the best-known local vegetable is the cardoon, a member of the artichoke family. Its stalks are cooked in gratins, or with marrow, especially in December. Devotees of this dish will tell you that the cardoons should be prickly, picked after the first frosts and stored in a dark place to whiten them. Geneva's cuisine developed gradually over the centuries, influenced by new products and traditions introduced by new arrivals, particularly Italian culinary influences. But it was Calvin who turned eating habits upside down by investing food with an austere, purely functional role. Pork fricassee is one example, and longeole (pork sausage flavored with fennel seeds) is another. Desserts remain closely based on local ingredients like pear tarts or rissoles. This authentic Genevan cuisine is still served in many neighborhood bistros and brasseries, where everyone appreciates a good raclette or fondue, traditional Swiss specialties. Come to the table and discover today's menu:
Bread Soup
Dandelion Salad
Lake Leman Perch Fillets
Trout with Green Grapes
Rabbit Stew with Mushrooms
Cabbage Hotpot
Genevan Longeole Sausage
Stuffed Artichokes
Rhubarb Slices
… as well as the dishes mentioned above
And in keeping with the regional theme, order a local Perlan (white wine) or Gamay (red).
Among its numerous titles, Geneva prides itself on being known as a true gastronomic capital. Ten great restaurants from the canton and city of Geneva were awarded either one or two stars in the prestigious Michelin guide in 2001. Every year its haute cuisine becomes increasingly renowned thanks to chefs with firmly-established reputations.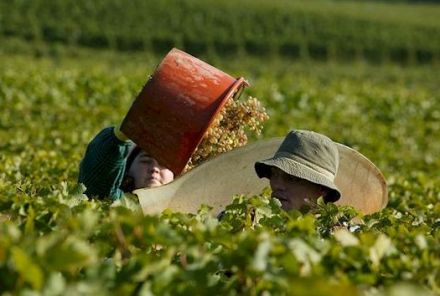 And where there's good food, there's good wine and Geneva can be proud of its two thousand year old wine industry. On the very edge of the city, some 1500 hectares of vineyards produce 13.5 million liters of wine a year, accounting for 10% of all Swiss wine production, which since 1998 has carried a protected designation of origin (AOC). One particularity of the Geneva canton is that it is home to the largest wine-growing region in Switzerland, called Satigny. Its gentle slopes and the advantages of a specific microclimate have promoted the adaptation of grapes chosen specifically for this soil. Furthermore the skill of the 400 Genevan winemakers combines reverence for tradition, cutting-edge technology and respect for the land. Whites and reds occupy equal shares of the Genevan wine country. Chasselas, with its brilliant bronze skin, is the king of the whites, while Gamay, a light and fruity variety reigns over the red grapes. There are other rarer and highly prized varieties that entice with their own unique characteristics: Chardonnay, Pinot Gris, Pinot Blanc, Riesling, Aligoté, Cabernet Sauvignon… without forgetting the aristocratic Pinot Noir, a soft heady wine that draws you in and makes you want to return to Geneva, a haven of good food and good living.
..........
Vineyard photo: Régis Colombo / diapo.ch - Opage.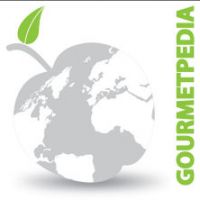 ©Copyright MSCOMM 1996 – 2020. Michèle Serre, Éditeur
Recipes

Products

Entertaining

Chefs

Hints & Tips

Glossaries