Vaud has been influenced by the foods of its cousins, Savoy and Franche-Comté
When people speak of the cuisine of Switzerland's Vaud region, they often mention the influence of Bern in the local gastronomy. Well, let's take the bull by the horns right from the start and state that apart from sauerkraut and rösti, Bern's legacy in the cooking of the Vaud is fairly insignificant! The canton of Vaud has been much more influenced over the centuries by the foods of its cousins Savoy and Franche-Comté… which is not really something to complain about!
Other people are tempted to think that our tradition of smoking meats, particularly pork and all its related charcuterie products, came directly from the banks of the Aar. That, too, is false, since the residents of Jura and Savoy who were never under Bernese occupation also have been making these products for centuries. The famous "Jesus" sausage of Morteau in Franche-Comté is very similar to our "boutefas," while the residents of Upper Savoy do justice to cabbage sausage without having stolen our recipe. It's different for fondue…
As with cuisines from other wine-producing regions, the cooking of the Vaud is closely associated with wine. Here, we begin with a toast and clinking of glasses. Only after that, once an appetite has been built up, do we think about eating. Just as the various wines produced in particular regions have their own distinctive characteristics, the same is true of the foods: they convey the richness of the land and lakeside villages, from the traditional spit-roasted pig to cheeses and cream-based delicacies. It's no exaggeration to speak of the gastronomy of the Vaud: both the elegant creations of our great chefs and the simplest country cooking are integral parts of our cooking – and even more, our way of life.
The riches of the table
When it comes to food, Vaud is probably the richest of all of Switzerland's cantons. However many famous dishes and specialties are often local: go to Concise for smoked "bondelle," and to Rivaz for pike in beurre noisette, for example. While the hearty cheese fritters of Vinezi have a renowned reputation, the "malakoffs" of Mont-sur-Rolle are equally well-known. And, incidentally, gourmets know the difference between these two kinds of fritters. Frédy Girardet explains it this way: "For me, the true malakoff is a kind of cheese steak: a slice almost 2 cm (1") thick that is floured, battered and fried in pure peanut oil heated to about 200° C (400° F). You need a moderately-salty Gruyère that is seasoned with a touch of cayenne before it is carefully enclosed in batter so that no cheese can escape. The Vinzel "beignet," on the other hand, is made with a mixture of grated cheese, flour and eggs – it's a kind of thick paste that is spread in a demi-sphere on a slice of bread before being deep-fried."
Authentic dishes
Contrary to popular opinion, there is more to the cuisine of the Vaud than boutefas, cabbage sausage, "papet," malakoffs, cheese fritters and even perch fillets. There are many lesser-known dishes which, when it comes to authenticity, can hold their own with those mentioned above. First of all, there's the famous "Jorat Bandits' Soup." Curious? Come and dine with us. The table's set and some tasty surprises await you!
Perch Fillets Persiboulette
"Cooked Wine" Cake
Onion Cake
Malakoffs
Papet Vaudois (Braised Potatoes and Leeks with Sausage)
Baked or Pan-Fried "Tomme Vaudoise"
Breaded "Tomme Vaudoise"
Great tables of the canton
L'Ermitage, Bernard Ravet ,Vufflens-le-Château
L'Hôtel de Ville, Philippe Rochat, Crissier
Le Pont de Brent, Gérard Rabet ,Brent-sur-Montreux
Le Soleil, Jean-Michel Colin, Bursins
La Grappe d'Or, Peter Baermann, Lausanne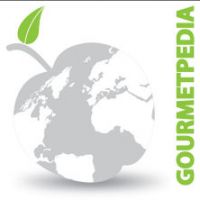 ©Copyright MSCOMM 1996 – 2022. Michèle Serre, Éditeur
Recipes

Products

Entertaining

Chefs

Hints & Tips

Glossaries