A culinary journey through Cuba
A product of the intermingling of European colonists with Indian and African slaves, Cuban cuisine is hearty, creative and infinitely varied. Typical Cuban dishes reflect a meeting of Spanish influences (from the days of the Conquistadors), African influences (through the slaves brought after the conquest), and Asian influenes (because of Chinese immigration in the 19th century).
The Spanish brought vegetables, oranges, lemons, rice and cattle. Africans incorporated foods such as yams, a typical tuber, to which were added those already present on the island such as yucca, quimbombo, sweet potato and corn. The national dish is ajiaco, a kind of stew containing vegetables, tubers, pork, chicken and beef. Other well-known dishes: roast pork, fried plantains, black beans, congri (rice and red beans), moros y cristianos (rice and black beans, called "Moors and Christians" by Cubans), Havana-style ground meat, and tamales, bacanes or ayacas. Desserts also figure among the country's culinary specialties.
Cubans don't observe European rules when it comes to the order of the meal. After a few beers, the company move to the table where all the dishes are served at the same time. You'll often find white rice, black or red beans, and platanos (fried plantains). Flavors are infinitely varied... by adding a little color, the palate is satisfied. Spices, aromatics, rum and sugar are omnipresent: one constant among Caribbean islands.
Thanks to its geographical situation, fish and seafood are part of everyday meals: fish, crayfish and shrimp near the coast, but also catches from as far out as the eye can see. Nothing, however, equals the Caribbean lobster or langouste: its catch is regulated, but it can be obtained in big restaurants and on the black market.
Vegetables are available year-round: tomatoes, lettuce, potatoes, sweet potatoes, radishes, peppers, cucumbers, beets, plantains, etc., though Cubans have a soft spot for rice and beans with lamb, pork, beef or chicken. Veal and pork are most common: one Cuban tradition is to cook a pig on a spit and "el asado" (roasted meat), whole and gutted.
We mustn't forget fruits (guava, papaya - called "fruta bomba" - and especially mango) that can be found in markets for a pittance, or in the agromercados, the farmer's markets located in the heart of cities.
Among desserts, a favorite is "guenguel," made from ground corn, sugar and cinnamon.
The most common drinks are champola, made with guanabana, cane sugar and milk. Cane sugar and molasses are commonly used to prepare sweet drinks.
The most popular alcoholic drinks are rum and beer. See our recipe pages to find out more about the island's wonderful cocktails.
A small lexicon of Cuban food
Criollo
Cuban cuisine includes a number of Creole recipes, such as rice with chicken; and romeritos, made with white flour and yeast.
Congri
In the rich and varied Afro-Cuban kitchen, dishes often retain their African names. The most traditional is congri. There are two main varieties: rice with red beans, called Congo; and rice with black beans, known as "Moors and Christians".
Other Afro-Cuban specialities include zambrilla, banana slices that are fried and kneaded; pork cracklings; and minced meat, known as picadillo habanero.
Arroz congrí - rice with red beans
Moros y cristianos - rice with small black beans
Pollo asado - grilled chicken
Carne de cerdo - pork
Tostones - fried cooked banana slices
Picadillo - minced meat
Yuca - Manioc
Arroz con pollo - rice with chicken
Huevo frito - fried egg
El Floridita - According to Legend, it was here, not far from the Capitolio, at 557, Calle Obispo, that Cuba's most famous cocktail, the Daiquiri, was developed by Hemingway and Constantino Ribalaguai, the restaurant's owner. What we do know for sure is that Papa Hemingway drank doubles, with no sugar, at the end of the bar, where the writer's stool is still visible, though now chained off. The house cocktail is a nectar that is both refreshing and intoxicating. For a few dollars, you can discover why crushed ice is essential for a proper daiquiri, a mixture of ice and rum.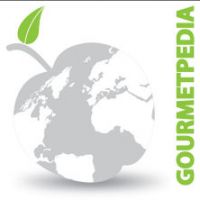 ©Copyright MSCOMM 1996 – 2023. Michèle Serre, Éditeur
Recipes

Products

Entertaining

Chefs

Hints & Tips

Glossaries