A culinary journey in Croatia
Croatia is a crossroads that shows the influence of the Latin, Slav, Byzantine and Finno-Hungarian worlds. Croatian gastronomy is a reflection of the cultural mosaic of a country that is the gateway to the Balkans, the place where central Europe and the Mediterranean intersect, and a land that remains deeply Slavic despite its ties to Roman Latinity. There are a number of different Croatian cuisines which can be grouped according to three main regions: Mediterranean cuisine, the mountain cuisine of the south, and the continental cuisine of the northern plains.
The continental cuisine of the northern plains
Here you'll find above all charcuterie products, stuffed cabbage, peppers and the rich pastries that are so esteemed in this region. The culinary art of continental Croatia combines Hungarian, Austrian and Eastern influences. Charcuterie - kulen, krvavica - is prized, favorite vegetables are potatoes and cabbage (which is sometimes preserved in vinegar in the ancient way), and a regional specialty is visovacka begavica, lamb cooked in sheep's milk. Other local specialties include mlinci, flat, slightly sour dumplings that are served with turkey; and noodles with truffles from the forest.
The mountain cuisine of the south
This region's cooking centers around soups and vegetable dishes, fish and seafood, goat and sheep's milk cheeses and olive oil, all enhanced by a wide variety of local wines.
Mediterranean cuisine
On the Adriatic coast, the cuisine has Mediterranean accents and is centered around fish, either grilled or poached. Pršut (dried ham) served with goat cheese and olives is the principal hors-d'oeuvre. Local dishes include calamari salad, squid-ink risotto, Ston oysters, mussels or scampi à la bouzzara (prepared with bread crumbs, garlic, parsley, wine and olive oil), fish in brodetto (fish soup) or à la gregada (a kind of bouillabaisse), Pag goat cheese marinated in oil, and rozata (a variation of crème caramel). You can tell that Italy is just across the way!
Split - The Diocletian palace bordering the port is a reminder of the many generations of sailors who have lived here. You can still see tiny fishing boats and nets hung out to dry. Though the presence of cod in Dalmatian cooking seems odd, it's a symbol of the curiosity of the sailors who brought this fish back from their distant travels.
One Croatian specialty that you'll find from one end of the country to another is strukli. There are various versions.
Everyday food
Hungary's influence is seen in wine or rabbit-based goulash, meat or cheese-filled dumplings and various desserts such as poppy seed cheesecake. Among the Ottoman legacy: a taste for spices, ground meat seasoned with onions and garlic stuffed (cevapcici, pleskavica) or cooked on a spit, such as raznici.
Besides breaded dishes and cabbage, the influence of Austria is clearly seen when it comes to pastries: strudel, cream puffs, doughnuts, and cakes that are rolled, filled or layered with walnut paste.
The day's main meal usually consists of meat or fish, potatoes and rice or corn. In coastal regions, a mid-morning break is observed for a light meal called "marenda," consisting of fish, cheese and bread. Did you know that on the island of Pag they make a very firm goat's cheese called "paski-sir"? Its unique flavor comes from the fact that the cheese is rolled in ashes and olive oil before ripening; what's more, local grazing pastures include lots of wild herbs, including sage.
Beer and wine
Beer is much appreciated by Croats, though wine is the drink most commonly served with meals. It's ordained by the countryside: the Dalmatian islands and the Peljesac peninsula seem made for wine. Nor is viticulture something new: it was brought here by the Greeks. And while every island praises its white or red wine as if it were a grand cru, Croatia's reputation in the field still remains to be made. Only the most famous wines, frankovka and dingac, have reputations that extend beyond their regions of origin.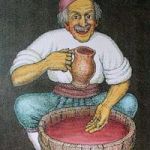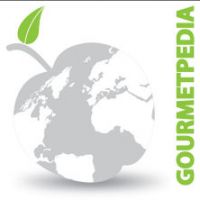 ©Copyright MSCOMM 1996 – 2023. Michèle Serre, Éditeur
Recipes

Products

Entertaining

Chefs

Hints & Tips

Glossaries