The food of England
Robert Clark
For many years English cooking suffered from a bad reputation. It was frequently accused of being heavy and bland and provoked scorn from England's neighbors across the Channel. War-time privations and rationing that lasted into the 1950s did nothing to improve the fortunes of English fare. But today, London has a reputation as one of the world's great dining cities, and throughout the United Kingdom traditional British cooking is being rediscovered and reinvented. Instead of dismissing the generations-old recipes beloved by the Brits, cooks are proving that, when made skillfully and with good ingredients, they are delicious and comforting.
England has long been known as a country of "beefeaters," so it's not surprising that many of its most famous dishes are centered around beef. Roast beef and Yorkshire pudding has long been the country's traditional Sunday dinner. And leftover roast beef is delicious the next day in that great English invention: the sandwich, said to have been created by a nobleman of that name who, not wanting to leave his gaming table, had his servant bring him his meat enclosed between two slices of bread. Steak is also popular as an ingredient in hearty savory dishes such as steak and kidney or steak and mushroom pie. Being an island, Britain has always been supplied with delicious fish and seafood, both from the sea and from freshwater rivers. Salmon, Dover sole, turbot, mackerel, herring, oysters, eel and shrimp are just some of the many products supplied by local waters. Fish and chips, of course, is an institution. What could be better than really fresh fish, lightly battered and fried, sprinkled with salt and malt vinegar and served with French fries? It's best eaten outdoors of course, preferably right along the shore! Smoked fish is also an English specialty, and the smoked herrings known as kippers were once a very common breakfast dish.
England is renowned for its dairy products: a "cream tea" puts the spotlight on deliciously rich clotted cream from the country's southwest. There are also world-class cheeses produced in many counties, each fine variety bearing the name of its place of origin: Cheddar, Stilton, Cheshire, Derby, Lancashire, Wensleydale, etc.
A traditional English breakfast provides a hearty start to the day. It might begin with hot or cold cereal and be followed by hot dishes including eggs, bacon and sausages, grilled tomatoes or mushrooms, baked beans, toast and marmalade, and coffee or tea. Pubs are traditionally a good bet for a simple and satisfying lunch - a typical midday meal in a pub is the "ploughman's lunch," consisting of bread, cheese, pickles and sometimes cold meat, all washed down with a good glass of ale.
Another simple and popular lunch item is the Cornish pasty, a pastry turnover filled with chopped meat, potatoes and vegetables. It had its origin in Cornwall, where it served both as meal and "lunch box" for workers heading off to the mines. For supper or "high tea," some favorite traditional English dishes include cottage pie (minced beef and vegetables in gravy, topped with a mashed potato crust), shepherd's pie (the same dish made with cubed lamb), "bubble and squeak" (a potato and cabbage cake fried in a hot skillet until brown and crispy), and "toad in the hole" (good English sausages baked in Yorkshire pudding.) Sunday dinners are traditionally somewhat grander affairs, perhaps featuring a roast of beef with horseradish sauce, roast chicken with bread sauce, or leg of lamb with mint sauce, served with roast potatoes and steamed vegetables.
Afternoon tea is a genteel and sophisticated meal, often offered in larger hotels. Traditionally served at 4 p.m., it consists of crustless sandwiches (smoked salmon, watercress or cucumber are some popular fillings), followed by cakes, warm scones with jam and butter or cream, and of course scaldingly hot tea, served with milk or lemon.
There is perhaps not a people on earth with a sweeter tooth than the English - and so it's not surprising to find that baked goods and desserts (or "puddings") are delicious and abundant. There are biscuits (cookies) like gingersnaps and shortbread, and countless cakes, often flavored with spices or dried fruits, or filled with jam and cream, like the Victoria Sandwich. Fruit desserts are popular, from pies and fruit crumbles to trifles and summer puddings made with fresh berries. Though the dense steamed puddings that were once staples of English cookery have for the most part given way to lighter, quicker desserts, still no English Christmas dinner would be complete without the essential plum pudding with brandy sauce.
And while the English retain a fondness for these comforting dishes, passed down from generation to generation, they have been quick to embrace cuisines from other parts of the world. French and Italian cooking, for instance, is extremely popular in England, but it is Indian cuisine, first brought to Britain in the days of the Raj and further popularized with the arrival of Indian immigrants, that has become a quintessentially English food. In every city and town throughout the country you'll find Indian restaurants and "takeaways" serving a whole gamut of curries, chutneys and Indian specialties, of which the British can't seem to get enough.
This short gastronomic tour of England should be enough to dispel any lingering doubts about the country's cuisine. Its simple but delicious fare, carefully prepared and made with fresh local ingredients, can certainly hold its own when compared with that of any other country in the world.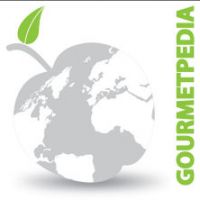 ©Copyright MSCOMM 1996 – 2020. Michèle Serre, Éditeur
Recipes

Products

Entertaining

Chefs

Hints & Tips

Glossaries