A culinary journey
Miles and miles of beaches with sand ranging in hue from sugary white to red, green and jet black. A perfect climate caressed by trade winds. A rich mosaic of people where every race is a minority. Deserts, rain forests, snow and coral reefs. A kingdom, republic, territory and finally, a state.
Taste exciting and eclectic Pacific Rim cuisine and sample the colorful palette of ethnic dishes and culture that captures Hawaii's diversity. Hawaiian food can be best described as the original fusion cuisine. The islands are a melting pot of many different cultures, from Asian to European to Hawaiian, and their various cuisines have blended over the generations.
For more traditional Hawaiian fare, nothing can beat the lu'au. Originally known as an 'aha'aina or pa'ina, this celebratory gathering got its current name from the taro leaves, also called lu'au, that are served at the festivities. Taro leaves are cooked with squid and coconut milk (known as squid lu'au), and are also used to wrap meats and fish, which are then steamed to make laulau. Kalua pig, slow-cooked in an imu--a traditional underground pit oven--and poi, a dish of mashed, cooked taro root, are both classics.
Another popular "grind" is poke, a traditional Hawaiian dish featuring sliced raw fish or seafood mixed with seaweed, salt, chile peppers and 'inamona, which are roasted, salted and ground kukui nuts.
Banana Bread
This favorite made with mashed ripe bananas is often offered at luaus.
Chicken Lu`au
A Hawaiian favorite made with chicken cooked with taro leaves (or spinach) and coconut milk
Haupia
A traditional Hawaiian coconut flavored dessert that is best described as a "stiff pudding".
Huli-Huli Chicken
Hawaii's own version of barbecued chicken is cooked with Huli-Huli Sauce made with pure Hawaiian brown sugar cane along with soy sauce, fresh ginger and more.
Kalua Pig
The featured dish at every luau, Kalua Pig is slow-cooked whole in an imu (underground oven) for many hours.
Kulolo
A Hawaiian pudding made of taro, brown sugar and coconut milk.
Lomi Lomi Salmon
From the Hawaiian words to massage, knead or rub, Lomi Lomi Salmon is made with cold diced salmon, tomatoes and onion. It is found at almost every luau in the islands.
Lu`au
Taro leaves, often baked with coconut cream and chicken or octopus; the word eventually came to mean a Hawaiian feast, which is also known as 'aha'aina or pa'ina.
Poi
One of the staple foods of the Hawaiian diet, poi is a thick, purple-colored paste made by pounding taro. Poi can be bought fresh or "day-old," which allows a sour flavor to develop. Poi is labeled "one-finger," "two-finger" or "three-finger" to describe its consistency--the thicker the poi, the fewer fingers needed to scoop it up. Today, is it used in many Hawaiian recipes or served as a side dish.
Ti Leaves
Ti leaves are used in Hawaiian cooking to wrap foods that are to be cooked. The leaves are removed before the food is eaten. Dried ti leaves, which can be found in some ethnic markets, must be soaked to soften before they can be used.
Spice mixes and Rubs
Fire Mountain "Hawaiian da' Kine Spice"
A zesty blend of local ingredients that brings all the fury and flavor of the volcano to every dish you create, excellent with meats, poultry and seafood.
Fire Mountain Huli Huli Rub
Slap this fiery and flavorful blend on any meat, poultry or seafood to be grilled and watch out. This blend of natural ingredients delivers all the zest and flavor of a Volcanic eruption.
Enjoy!
..........
Photo: Mahi Mahi at the Hanohano Room restaurant, Sheraton Waikiki
Thanks to the Tourism Board of Hawaii and the Sheraton Hotels in Hawaii for their kind assistance.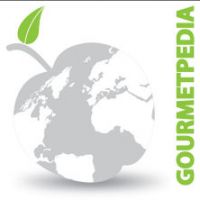 ©Copyright MSCOMM 1996 – 2022. Michèle Serre, Éditeur
Recipes

Products

Entertaining

Chefs

Hints & Tips

Glossaries