A culinary journey in Holland
A day in Holland
BREAKFAST
Start your day with a wholesome Dutch breakfast: fresh bread with butter, jam, cheese, ham or chocolate sprinkles (hagelslag). Yes, you've read it correctly: Scatter chocolate sprinkles on your buttered bread. You might also want to eat a slice of Breakfast cake (ontbijtkoek), a cake containing cinnamon and cloves as well as ground ginger. Be sure to drink lots of coffee or tea! Get yourself ready for the chilly rain, strong wind, wet snow storm or radiant sunny day. The Dutch climate is full of whimsical surprises.
10:30 a.m.... time for a cup of coffee
At 10:30 a.m. it's time for the traditional cup of coffee. 'A cup of coffee' is not just a cup of coffee in Holland. The small, but strong, cup is to be savored while reading the newspaper or conversing at length with friends. Coffee is given as much time and consideration as a full meal! It is served and 'observed' everywhere: at home, at the office, in shops or at school.
LUNCH
Lunch is another bread and butter meal, the same as breakfast, perhaps served with thinly sliced cold meats. More coffee, tea, milk or buttermilk. An 'uitsmijter' will satisfy your hunger pangs. It consists of bread with slices of cheese or meat, topped with fried eggs. In winter a simple order of Dutch pea soup (erwtensoep) will satisfy your hunger and re-charge your batteries. Look for these specialities on the menu.
TEA TIME
4 p.m. is time for tea. Be sure to try a delicious Dutch pastry ('gebak') or a piece of 'vlaai' from the province of Limburg. If you walk past a caf' or small restaurant that advertises 'poffertjes', be sure to walk in and try these mini pancakes with lashings of butter and sugar. If you're in the mood for a snack while on the move, grab a cone of French fries (patat) smothered in mayonnaise or sate sauce. Try it before you judge!
THE 'BORREL'
5 p.m.: time for a "drink", a 'borrel' as the Dutch call it. A glass of beer, a nip of Dutch jenever (Dutch gin), a glass of wine or sherry accompanied by cheese, nuts, or crackers. A favorite snack is 'bitterballen', deep-fried breaded meat balls, eaten by toothpick and dipped in mustard. Mmmm! Lekker (as the Dutch say!)
Speaking of mustard: In the picturesque restored village of Zaanse Schans, you can visit a genuine mustard mill and see how mustard seeds are actually ground into the delicious result. The Zaanse Schans mustard is well worth tasting and purchasing!
DINNER
Come dinnertime, the choice of food in Holland is as varied as the weather. Restaurants representing Holland's multicultural backgrounds have mushroomed all over, ranging from French to Indonesian to Thai to Pakistani. However, in Dutch homes old traditions die hard and the simple, substantial meals of potatoes, fresh vegetables, meat, chicken, fish or salad, followed by a milk-based dessert, are still favorite. If you ask a Dutch man or woman what is being served for dinner, he or she will first mention the vegetable being served. The meat, fish or chicken takes second place.
AFTER DINNER
After dinner, the Dutch enjoy a cup of coffee or tea. In fact, if you are invited to someone's home after dinner, you'll first be served coffee or tea with a piece of cake or pie. This is followed by a drink. Visiting friends and family in each other's homes is part of traditional, fine Dutch hospitality. It's a way of life.
BITTERBALLEN
Savory Creamy Meatballs would be an appropriate translation of the word 'bitterballen'. These deep-fried meatballs are filled with a beef ragout and have a crispy outside. They are often served at cocktail parties or as a snack with a pre-dinner drink. You eat these tasty deep-fried morsels hot, on a toothpick, dipped in mustard.
KROKETTEN
These golden brown fried tasty tidbits can be eaten as a cocktail treat, but they can also be inserted in a bread roll, smothered in mustard, and devoured as a tasty mini-sandwich. The kroket is the larger version of the bitterbal. Any snack bar has a kroket for you.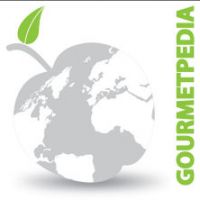 ©Copyright MSCOMM 1996 – 2020. Michèle Serre, Éditeur
Recipes

Products

Entertaining

Chefs

Hints & Tips

Glossaries