A culinary journey in Hungary
In the heart of old Europe, where Ottoman and western cultures intersect, Hungary seduces visitors with its wonderful diversity and rich historical and architectural legacy… not to mention its culinary heritage: beef tenderloin à la Napoléon, goulash, stuffed cabbage, chicken paprikás, marrow bones, grilled pike-perch, Szeged fish soup, puff pastries and strudels.
At the root of the country's gastronomy is French cooking, imported by way of Austria to Hungary, where it melded with ancient peasant traditions, many originating in Asia. The country's unique cuisine has influences also from the Central Asian Magyar founders of the nation, Turks, Germans, Czechs, Slovaks, Serbians, and Croatians. The simple agrarian and shepherd lifestyles of the Hungarian Plain and mountains have also helped shape the country's unique dishes.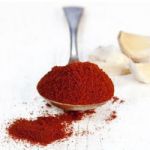 It is uncommon for a Hungarian dish not to have a little dash of paprika. This spice first appeared in Magyar cooking in the 19th century. Today the best varieties of sweet peppers used in making paprika come from Szeged and Kalocsa in southern Hungary where flame-colored fields extend across the plains as far as the eye can see.
In Hungary, paprika is also grown by amateur gardeners who grind the peppers to a powder themselves in a special mill called a koulou. This allows them not only to save money, but also to preserve all the flavor of this condiment, since like any spice, paprika loses intensity over time. The flavor and quality vary depending on whether all or only a part of the plant is used, with the best paprika being produced from just the pods. When the seeds are added, the flavor becomes more assertive with a slight bitterness. Whether "pink," "mild," or "hot," paprika is an integral part of Hungarians' four national dishes:
Goulash, gulyas or gulyasleves (Photo above)
The first thing that comes to most people's minds when Hungarian cooking is mentioned is goulash. Contrary to popular belief, goulash is not a stew, but rather a skillfully-prepared thick soup, often mellowed by the addition of sour cream. Small pieces of beef, pork or veal are cooked in lard, oil or butter along with vegetables (onions and peppers).
Goulash Soup with Csipetke (Small Dumplings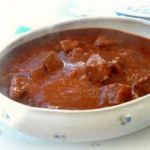 Pörkölt
This is a kind of stew in which the meat is cut into larger pieces than for goulash. Different kinds of meat are used (game, poultry, mutton, etc.) The name of the meat used in the recipe is combined with pörkölt to form the name of the dish. Thus, "borjupörkölt" is veal stew. Peppers are used generously in the dish, which is nonetheless quite mild. Everything depends on the way the peppers are cooked, though Hungarians tend to prefer mild dishes.
Tokány
This is a stew of thin strips of beef in a sauce that is often enriched with fresh or sour cream and flavored with a dash of vinegar.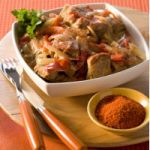 And finally, Paprikás
The most flavorful of traditional Hungarian dishes, paprikás is made with white meat or fish prepared in a sauce containing paprika and sour cream.
The other main ingredients in the Hungarian kitchen are onions (often used in large quantity), tomatoes, sour cream (in sauces, soups and braised dishes) and especially meat, including game such as boar and venison which Hungarians love. Lard is often preferred over oil or butter. Other traditional favorites include veal paprika stew and roast chicken with cottage cheese noodles. And don't miss sampling the goose liver. Fried or grilled, cold or hot, it is simply unforgettable.
For a true taste of traditional Hungarian cuisine, you must try also fish soup, Lake Balaton Pike, eel stew or a thick and sometimes peppery fish soup. Halászlé - fish soup with paprika, is a specialty of southern Hungary or the banks of the Tisza.
If you travel to Hungary, don't miss trying Szeged Fish Soup - it's worth the trip! It's almost impossible to find a bad fish soup in Szeged, whose name is synonymous with this specialty. Most places use a generations-old recipe, and it's accepted wisdom that the more varieties of fish go into the soup, the better it is. Traditionally, this dish was called "fish soup" only in restaurants - to the local people, it was known as "fish paprikas." Its authentic flavor comes from using the excellent Szeged paprika for which the region is famous.
Bableves
Bean Soup with Smoked Pork Hocks
Shashlik
Hortobágyi palacsinta
salty-filled crêpes in sauce.
Paprikàscsirke
chicken with paprika, usually served with "galuskas" (small dumplings) or "tarhonya."
Libamáj
foie gras. In Hungary, force-feeding geese and ducks is a tradition that dates back to the 15th century. Production increased in the 19th century to provide foie gras to Russia and western Europe. It is often served grilled.
Hidegtál
a plate of pork products, available in every wine bar.
Stuffed Cabbage
with sour cabbage, paprika sausage and pork chops
Desserts deserve a whole chapter to themselves!
Fabulous desserts, served with strong espresso, include strudels, tortes and the legendary Gundel pancakes (palacsinta) filled with hazelnuts, raisins, candied orange peel and chocolate. In restaurants they can be served flambéed for a small additional charge. Among the best-loved are
Gesztenyepüré
mashed cooked chestnuts topped with whipped cream.
Plum Dumplings
Rétes - Hungarian Strudel
In the old days, bakers would form long pieces of rétes pastry into a circle and bake them. They are sometimes still made in this way in Kistelek and the surrounding region, but these days it is more usual for the strudel to be prepared in a long strip. The round version of rétes was also known as "lie-in" rétes, because it was taken to women recuperating from child birth. The strudel was stuffed with apples, sour cherries or cottage cheese and baked in a round pan. Another variation from the Kistelek region was eight-layer rétes, consisting of a stack of eight thin pastry sheets.
Turos palacsinta
crêpes with cottage cheese and raisins.
Somloi galuska
sponge cake with vanilla cream, chocolate and chestnut purée.
Túrós csusza
pasta with curd and sour cream.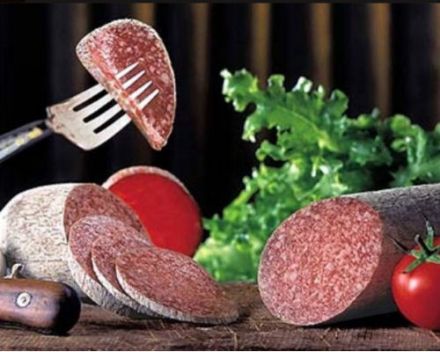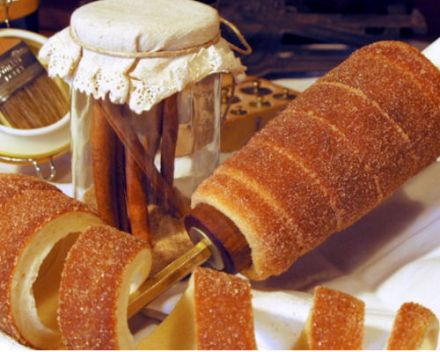 Hungarian wines and beverages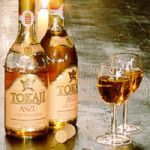 Hungary's annual wine production totals 420 million liters, produced in 22 historical wine regions.
Grape varieties include local vines or ones brought from France and Germany (e.g., Riesling, Pinot Gris, Chardonnay...). Tokaj wine is renowned worldwide. The Sun King, Louis XIV, was such an admirer that he dubbed it "the wine of kings and the king of wines." There are several varieties, including the famous Aszu (a sweet white wine), and Szamorodni.
Wines from the Balaton region (for example Szürkebarát and Badacsony white wines), the full-bodied wines of Villany-Siklos and wines from Eger, such as Egri Bikavér (Bull's Blood), have also earned an international reputation.
Beer-lovers will enjoy tasting Dreher Pils. Hungarians are also great fans of fortified lemonade. There is a wide range of spirits and liqueurs, including Unicum, a spice-based digestif of which there are between 23 and 40 varieties, depending on whom you ask!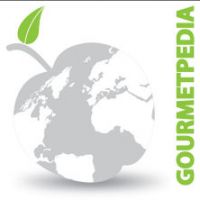 ©Copyright MSCOMM 1996 – 2022. Michèle Serre, Éditeur
Recipes

Products

Entertaining

Chefs

Hints & Tips

Glossaries