A Culinary Journey through Israel
In Israel, there are two main cooking styles: Central European Jewish cuisine, and Eastern Jewish cuisine.
Central European Jewish cooking shows Romanian, Hungarian and Polish influences, with schnitzel, the famous gefilte fish (stuffed carp) and meatballs with all kinds of sauces.
Eastern Jewish cooking is reminiscent of Lebanon and Jordan. It includes lots of chilies, sweet peppers, salads and a number of well-known specialities such as:
Pita: a small round flat bread.
Hummus: chick pea purée combined with olive oil and herbs. Delicious with pita.
Tahina: sesame seed paste, with a vaguely hazelnutty flavor.
Falafels: little chick pea balls flavored with garlic and parsley, fried in oil and served in a pita. Ideal inexpensive street food. Every year, there is a competition for the best falafel in Israel, with the winner taking the prized title of "falafel king."
Grilled meats: kebabs, etc., always dependable.
When it comes to fish, how about some John Dory freshly caught in the Sea of Galilee?
Pastries take their inspiration from Greece. Your stay in Israel wouldn't be complete without tasting a wonderful cheesecake.
The Israelis are experts when it comes to fruit (oranges, grapefruits, even strawberries), increasing production and even creating new varieties (pomelo, kaki, etc.).
Kosher cooking and its prohibitions
The author of the Biblical law "Thou shalt not seethe a kid in his mother's milk" didn't know the huge repercussions that it would have on Jewish cooking. Kosher cooking prohibits any combination of milk (and therefore butter) with meat (which has to be ritually slaughtered). In true Kosher restaurants, the dishes are prepared in two different rooms, one for dairy meals (halavi) and the other for meat meals (bassari). Different utensils and dishes are used for each and milk and butter are replaced with other ingredients in chicken and meat recipes.
According to Jewish law, certain foods, such as pork and shellfish, are prohibited.
One of the great things about the food of Israel is that the country's Jews come from all parts of the world, bringing with them their traditions, customs and recipes. Along with the US and Hong Kong, Israel is one of the rare countries where you can sample food from around the globe.
Israel is also a wine-producing country
To support Israel, the Rothschild family donated vines from its great Bordeaux vineyards. An excellent, typically Israeli, wine was born, unlike Bordeaux, but still worth tasting. Thanks to some tips from a renowned wine connoisseur, we can recommend the best of Israel's wines:
Reds: Ben Ami 1967 (its best year); Petite Syrah, Montfort.
White wines: Cabarnet, Misrahi, Semillon.
There are also some high-quality and fairly expensive new wines (from Golan): gamla (red and white) and yarden (red or white, particularly Merlots and Chardonnays).
Finally, coffee is served Turkish-style. In cafés owned by European Jews, you'll also find Italian-style cappuccino. Order an espresso katsar (short), kaboul (long), or afouch (with milk).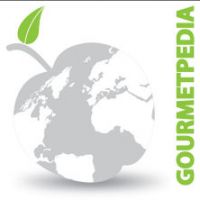 ©Copyright MSCOMM 1996 – 2023. Michèle Serre, Éditeur
Recipes

Products

Entertaining

Chefs

Hints & Tips

Glossaries