The Tubabu (whites) who live in the Ivory Coast are lucky to be able to find all the spices, meats, fruits and vegetables required to prepare classical French cuisine. But because it's so hot and humid, despite indoor air-conditioning, they are all assisted by houseboys and rarely set foot in the kitchen where the heat is stifling. So there is something funny and incongruous about seeing the houseboy serve veal blanquette or tripes à la mode de Caen in the evening!
Though furnishings may be rudimentary, there is no lack of household equipment: wooden pestles, mallets for grinding, ovens, etc. But what is perhaps most typical are the huge calabashes, hollowed out gourd halves, that are used for just about everything. In these immense containers food is prepared, cassava is pounded and the dishes are washed. After the meal, they're ideal for doing laundry and bathing the children!
Traditional restaurants are called "maquis," and offer chicken kedjenou; attieke, a kind of cassava couscous that is eaten with fish or meat; rice; carp or braised chicken and agouti, accompanied by Flag, a locally-brewed beer. No one drinks water, which is generally not potable. Hands are washed in basins filled with Omo, and then everyone begins eating with their hands. In the Ivory Coast, as in numerous African countries, there is no cutlery except in restaurants for tourists. The picturesque name of "maquis" is also given to the courtyards of private houses that have been transformed into little restaurants with unbeatable prices, and whose addresses are passed around by word of mouth.
The lunchtime canteen for students is the "garbat," simple tables surrounded by four posts with straw overhead to create a roof and with calabashes for cooking. Oil isn't changed very often for frying. There is no refrigeration, and everything is cooked on the ground amid the flies and dust. You're most likely to find fried fish, yam "French fries," foutou and of course "kedjenou" with attieke or braised chicken. There are no plates or cutlery in the canteen: everyone eats with their hands from the same dishes. But the food is delicious!
The flavor of Kedjenou chicken, braised with vegetables, is due in particular to its main ingredient: "bicycle" chicken, so named because the birds are allowed to run freely, eating whatever they find in their yards or on the streets. The chickens are very lean and flavorful, with no fat. Preparing Kedjenou chicken anywhere else won't yield the same results, since using a plumper chicken with more fat will change the flavor and texture. But anyone who tries Ivory Coast chicken loves it.
Sea fishing is carried out mostly around the Gulf of Guinea. Fishermen bring back tuna, sardines, bonito and shrimp. On the menu you'll find…
pan-fried frog's legs with garlic and parsley
Baoule shrimp fried in butter, sprinkled with cayenne and flambéed with whisky, with a little cream added just before serving to make a rich and delicious sauce
a fish called "capitaine" that is cooked "en papillote" in the oven with lemons, onions, tomato, salt and pepper…
For dessert, you need only pick some mangos, mandarins, mangostans, pomegranates, soursops, passion fruit, coconuts… These are found everywhere, and so delicious that they can be eaten just as they are.
Fruits are also served as an aperitif. Take a green mango, cut it into thin slices and sprinkle with salt… or cut some thin strips of coconut and put them into the oven. You can also buy plain or sugared peanuts, sold by merchants in empty liquor bottles. Nibble on them while dinner's being prepared.
Everything Grows in Ivory Coast
You'll often hear this phrase as you travel through the country, reflecting the fact that all sorts of crops are grown here to provide the daily diet, aside from cocoa which is essentially a raw export product. Here almost everyone is a planter to some extent or other.
In the southeast, plantations of cocoa beans (of which the Ivory Coast is the world's largest producer) and green coffee beans (for which the country ranks 10th globally), dot the humid tropical forest landscape.
Everywhere you'll find:
Banana
eaten plain or made into a sauce with palm seeds

Pineapple
the flavor of which is internationally renowned

Rice
the rice harvest is celebrated with a festival in Grabo (southwest Ivory Coast) in January

Cassava or manioc
used in "placali," flour paste, or powdered and used as "gari"

Plantain
occupies a special place in the Ivory Coast diet, and is the basis for the traditional "foutou"

Corn
in the east, the corn festival is celebrated at Yezimala (Bondoukou) in July. The corn is reduced to "aitiu" paste and made into balls about the size of a medium orange. They are sold throughout the country.

Peanuts
Peanuts show up in all kinds of dishes, including soups and first courses, flavored with chili and cloves. Peanut oil is used instead of butter and flavors meat and fish. Ground with chilies and small tomatoes, peanuts are also made into a sauce.

Eggplant
white and yellow eggplants are used in "light sauce" for plantain and fish; eggplant is also made into a sauce with tomatoes, chilies and meat.

African Locust Bean (Néré)
In central and northern Ivory Coast, the néré, a savanna tree, produces beans from which a condiment called soumbala is made.

Shea Butter
In central and northern Ivory Coast, the shea tree produces a fruit whose pulp is eaten raw or made into "butter" to season food, particularly corn.

Tomato
Tomato flavors eggplant sauce, peanut sauce and mashed yams.

And last, but not least, yam
this vegetable plays an important role from one end of the country to the other. The yam festival or Djuablin festival is held to mark the end of an abundant food-producing harvest. It is held at different times of the year in various regions:
in the western part of the country in February
in the north of the country in July, mainly at Doropo and Gbanin
in the south at Sikensi in August
but the eastern Ivory Coast takes the prize with four festivals devoted to this tuber: Abengourou in February and December; the Guidende (Tanda) yam festival in September; and the Herebo (Bondoukou) yams the same month.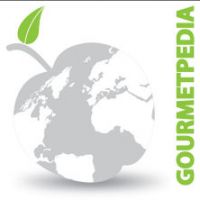 ©Copyright MSCOMM 1996 – 2022. Michèle Serre, Éditeur
Recipes

Products

Entertaining

Chefs

Hints & Tips

Glossaries