A culinary Journey
Without potatoes, it's not a proper meal! This is the culinary motto of countless Luxembourgers.
And if anyone thinks that all delicacy is lost as soon as the common tuber is deployed, they obviously haven't yet inhaled the aroma of lightly salted fried potatoes with smoked bacon, or of potatoes boiled in their skins with a smooth, creamy leek sauce.
Luxembourgers were even more appreciative of these dishes when the simple man's truffels, imported to Europe from South America in the XVIth century, formed one of their basic foods for many decades, along with bread and milk. "The farmer knows it's Sunday when he has had potatoes eighteen times in a row", runs a well-known saying from about 1850, in the then young Grand Duchy.
Specialities
Kuddelfleck – defined in the official Luxembourg dictionary as "a Luxembourg national dish made from pre-cooked tripe or cow's stomach, coated in breadcrumbs and fried in fat or oil" – is equally prized in its various versions by the Italians, the English and the Scots.
Kachkéis (a type of soft cheese) - It has been shown that it was probably Spanish troops who imported their concojota to Luxembourg in the XVIIth century. What is definitely true, however, is that cancoillotte, which is related to the sticky, soft Kachkéis, can be found today in Franche-Comté in France, and that Germans, Austrians, Norwegians, Americans and even Brazilians delight in this creamy-yellow accompaniment to bread.
The best illustration of how culinary transfers can ideally work is pasta asciutta (also known as spaghetti bolognese), which has long since made itself at home in Luxembourg. The career of this fairly simple noodle dish, which has also been fully integrated into the Luxembourg language as Pastaschutta, illustrates how foreign food can be adapted to the needs of its current adoptive homeland, and the wonderful way in which cooks and diners are able to take traditions from other countries and adapt them for their own enjoyment. While the authentic Italian pasta asciutta – as its name implies – is eaten "dry, moisture-free", the Luxembourger will readily add a good dollop of mixed beef and pork mince in a sumptuous tomato, onion and garlic sauce.
And who really cares that the plate of bacalhau (dried cod) tasting so wonderfully of olive oil and garlic was towed to Luxembourg in the wake of the Portuguese immigrants at the beginning of the 1960s? What matters is that this dish also enriches local cooking and gives the diner a talking point with his new neighbours.
Bouneschlupp: a soup with French beans
Judd mat Gaardebounen: neck of pork with broad beans
Stäerzelen: quenelle of saracen
Kniddelen: flour dumpling
Tierteg: Sauerkraut and potato purée leftovers
Fritür: fried fish
Träipen: fried black pudding
Wëld: seasonally hunted animals
Quetschentaart: prune tart
Béier: beer. Luxembourg has many breweries
Quetsch: prune liqueur
Riesling, Pinot gris, Pinot blanc, Pinot noir, Gewürztraminer, Rivaner, Elbling: Luxembourg's Mosella region offers many different wines
..........
With the collaboration of the Luxembourg Government. Photo: Bouneschlupp: a soup with French beans; photo of the recipes' page: restaurant La Bergerie.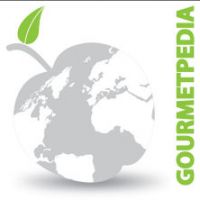 ©Copyright MSCOMM 1996 – 2020. Michèle Serre, Éditeur
Recipes

Products

Entertaining

Chefs

Hints & Tips

Glossaries