At the heart of this wealthy modern nation beats the heart of the "real Arabia," the crossroads of ancient caravan routes. On the Doha Gulf, on the edge of the desert near spice souks and traditional falconers, Qataris begin their day very early. Breakfast, served about 6 a.m., includes olives, cheese, yogurt and strong coffee. Lunch is the main meal of the day, served after 1 p.m. It starts with meze, or hors d'oeuvre, and continues with fish or a lamb stew, salads, cooked vegetables, bread and fruit. After lunch, Qataris have a rest before returning to work. Dinner is usually light and is served late in the evening, except during Ramadan and on special occasions.
The best-known Arab specialties are:
Hummus
a purée of chick peas and tahini (sesame paste)
Tabbouleh
a salad of cracked wheat, chopped parsley and mint
Biryani
sweet-scented spiced rice cooked with pieces of lamb or chicken
Ghuzi
whole roasted lamb on a bed of rice mixed with walnuts
Motabel
lightly cooked eggplant puréed with tahini and garlic
Wara enab
vine leaves stuffed with rice
Koussa mahshi
stuffed zucchini
and shawarma
Since the evening meal is served quite late, people often stop for a shawarma, a traditional Middle Eastern snack: thin slices of spiced lamb or chicken with salad, tahini flavored with lime, and a few pickles, all rolled up in a pita and wrapped in thin paper.
Among local dishes, we should mention
Matchboos
spiced lamb or chicken with rice
Harees
wheat and cooked lamb mashed to a thick paste – usually served during Ramadan
Fish and seafood – lobster, slipper lobster, crab, shrimp, tuna, grouper, kingfish, pomfret, red snapper…
The favorite desserts of Qataris are
Umm Ali
literally "the mother of Ali," a kind of bread pudding full of nuts and white raisins
Esh asaraya
the "bread of the harem," a sweet cheesecake topped with cream
And mehalabiya
a pudding flavored with rosewater and pistachios.
Muslims do not consume pork or alcohol. Meat must be certified "halal," a sign it has prepared by a butcher in accordance with Muslim law. Lamb and chicken are favorite meats.
Table customs
Generally speaking, no silverware is set on the table: diners use a piece of bread to pick up their food using their right hand. Nor are there courses: all the dishes are placed in the middle of the table and guests take what they wish.
The importance of coffee
Coffee is a long-entrenched tradition in the Arab world and Doha is no exception. Though less evident than in Cairo or Tunis, coffee shops are nonetheless open late into the night and are important social meeting places… for men! You can have tea, Turkish coffee, thyme, anise or karkade (hibiscus) infusions, fruit juice in summer or sahlab (hot spiced milk) in winter. You'll certainly be tempted to try the lethargic pleasures of the hookah or water pipe (forbidden to women since early 1999), smoked slowly as the day's troubles melt away. Tobacco flavored with honey, apple or even mango will vie for your favor. If you're a fan of ocean breezes and salt air, the Fisherman's Café awaits you on the coast, situated between the Paradise and the Kal'a (Red Fort), two café-restaurants. All three are situated in Doha's most beautiful setting: on the water's edge overlooking the boats in the harbor.
The vibrant and colorful Old Souk is located behind the Al Kout fortress, bordered by Souq Waqif Street, Al Souq Street and Al Ahmad Street. In this maze of alleys, treasures and pots and pans sit side by side. But the pride of the market is the excellent quality spices, as well as the dried fruits of which Qataris are so fond. You'll cross paths with men pushing wheelbarrows, the only vehicle able to squeeze among the narrow stalls. By evening, if you've walked too much among the cumin and cinnamon or if you've made the trek up the fortress towers for a bird's eye view of the town below, stop in front of the mosque of the Old Souk, where shoemakers crouching on the asphalt will be happy to repair your soles.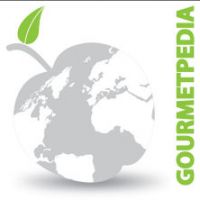 ©Copyright MSCOMM 1996 – 2022. Michèle Serre, Éditeur
Recipes

Products

Entertaining

Chefs

Hints & Tips

Glossaries