A Culinary Journey
Korean cooking is one facet of the great Asian gastronomic tradition, drawing from the same culinary roots, based on rice, soy sauce (kanjang), fermented soy paste, fish sauce, etc., and flavored with red chilies, ginger, sesame and green onions. Called "Little China" for centuries, invaded by Mongol hordes and twice annexed by Japan, Korea acquired a keen sense of the visual and an understanding of harmonies (sweet, sour, spicy, salty and bitter). But Korea also has its own unique culinary style.
Koreans adapted the Chinese hotpot, in which a spicy sauce is prepared in a cooking utensil placed right on the table. From the Mongols, they retained a taste for red meat - even though it was long prohibited by Buddhist teaching - either sautéed in a "sot" or grilled over charcoal. Bulgogi is the best known version, consisting of marinated beef barbecued at the table.
The national food is certainly the pickled vegetables known as kimchi - cabbage, turnip, daikon or giant radish, cucumber, chilies, garlic - all generously salted and placed in large stoneware crocks to ferment. Kimchi usually appears on tables in November once fresh vegetables begin to get scarce and when people are seeking nutritional defenses against the harsh Korean winter. Kimchi is not only a national food, but a national tradition as old as any local custom; the Kimchi Museum in Seoul provides descriptions of more than 160 varieties!
In the spring, soy beans and chilies are picked and fermented in big stone containers. The resulting black bean paste (kochujang) is eaten hot as a condiment.
Soups are hearty, thick and part of every traditional meal, and often numerous versions are served. Seaweed-based soup is the most popular but you'll also find soups made with cucumber, fish or meat. They are served in bowls with a separate bowl of rice on the side.
Ringed by the sea, South Korea is a country of seafaring people fed by their catches. You'll find mackerel, either grilled or lightly breaded and fried, whitefish, and crab and shrimp served in fried rice. It is said that in royal kitchens, shellfish, chicken, vegetables, meat, eggs and nuts were all cooked individually and a little placed into each bowl, topped with a spicy ginger and chili-flavored broth. In peasant and middle-class homes, fish and meat are usually served together, to complement each other and to balance the flavors. This is the tradition behind such dishes as rice with shrimp and pork.
The white rice that grows in the southern plains is a staple on every Korean table, sticky or fried in peanut oil; sometimes it is replaced by translucent noodles made from sweet potatoes and mungo beans.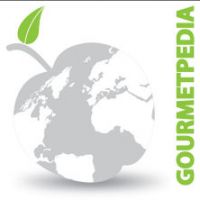 ©Copyright MSCOMM 1996 – 2022. Michèle Serre, Éditeur
Recipes

Products

Entertaining

Chefs

Hints & Tips

Glossaries