Southeastern American cooking or "Low Country Cuisine" covers a region from Virginia to Georgia that includes the two Carolinas, often called the Old South. If you had to choose one word to represent this region, it would have to be "corn" - whether roasted on the cob, in kernels, in cornmeal or flour. Corn is the staple of baking, it coats chicken and fish, it is served as vegetable either plain or in croquettes, and it is made into soups.
Virginia or Country ham is a traditional breakfast staple. It is a ham that requires patience, for it is still prepared according to a generations-old traditional method. First a mixture of spices is rubbed on by hand and then the ham is aged and lightly wood-smoked without pressing it or otherwise altering its shape.
Crab is served here in many ways, the most famous of which is undoubtedly crab cakes. These are a rather expensive treat, for real crabmeat is packed down and fried into little squares. On the other hand, catfish is an everyday food, usually lightly coated in cornmeal, fried and served with hush puppies.
When it comes to desserts and other sugary confections, there is no denying southerners have a sweet tooth. Even after a meal that might include fruit cooked in syrup, sweet breads, ham with pineapple, barbecue pork, and so on, there will always be room for the requisite pecan pie, fruit cobblers, cakes, and maybe even some praline, a mixture of pecans, sugar and cream.
North Carolina is the home of sweet potato pie, fried okra, buttered lima beans and roast chicken with pecans. When it comes to seafood, here you'll find shrimp and oysters presented by the plateful… it takes an abundance to satisfy everyone, but as they say here, who's counting?
In South Carolina, though the cooking is imbued with the low country influence, you will also find a taste of the sea as well as a French touch, brought by immigrants who arrived by boat after fleeing the revolution.
Be forewarned - a little knowledge of the local language will help you out, since a name here may not refer to the same thing it does elsewhere. Don't be surprised to find that fried apples are not fried, but cooked in their skins in pure cane sugar and cinnamon and served as a side "vegetable" at lunch alongside your main course. Hash brown potatoes are likely to be grated steamed potatoes with Colby cheese. Gravy, meanwhile, is not a sauce but a kind of corn grits porridge containing sausage reduced to little bits to accompany more sausage; stew isn't really stew, but soup…. And so on.
The old style of southern entertaining, the grand formality of antebellum plantation dining, has changed. It has become simple hospitality, based on seasonal local products. Traditionally a decanter of sherry sits atop the dining room buffet. But a mint julep may be more in order on a hot late afternoon when you're sitting on the verandah hoping to catch a cooling breeze. Coffee, tea, a sassafras infusion or a glass of brandy ends the meal. As for the menu, the recipes mentioned here are fairly typical, or head to Cracker Barrel, a chain of family restaurants, and gather ideas from their menu which covers many local specialties.

Enjoy!
..........
Photo: The Smithfield Collection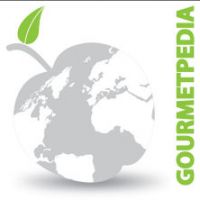 ©Copyright MSCOMM 1996 – 2022. Michèle Serre, Éditeur
Recipes

Products

Entertaining

Chefs

Hints & Tips

Glossaries