A culinary journey in Turkey
For those who travel to engage in culinary pursuits, Turkish cuisine is worthy of exploration. The variety of dishes that make up the cuisine, the ways they all come together in feast-like meals, and the evident intricacy of each technique involved offer enough material for life-long study and enjoyment.
A practically-minded child watching mother cook "cabbage dolma" on a lazy, grey winter day is bound to wonder: "Who on earth discovered this peculiar combination of sauteed rice, pinenuts, currants, spices, and herbs all tightly wrapped in translucent leaves of cabbage, each roll exactly half an inch thick and stacked up on an oval, serving plate decorated with lemon wedges? How was it possible to transform this humble vegetable to such heights of fashion and delicacy with so few additional ingredients?"
You are undoubtedly familiar with "kebabs" or "shish kebabs," skewers of meat that are well-known around the world. But to reduce Turkish cuisine to kebabs would be like limiting French cooking to steak-frites! As soon as you arrive in Turkey, you will discover other touchstones of the local cuisine that contribute to its richness and flavour: meze, köfte, baklava… a happy combination of nomadic culinary traditions and more refined influences introduced by the chefs of the Ottoman sultans. The latter gave rise to the evocative names of some dishes, such as hünkar begendi (the sultan approved), imam bayildi (the imam fainted), bülbül yuvasi (the nightingale's nest), kadin budu (woman's thigh). Joining with both of these influences was also that of the Mediterranean, which is most evident in the use of olive oil and in methods of preparing fish. Unlike French tradition, Turkish cuisine relegates meat to the level of a garnish, focusing instead on grains and vegetables which form the "centre of the plate."
Mezeler - Hors-d'oeuvre
* Arnavut cigeri : fried liver and onions
* Cerkez tavugu: Circassian chicken with walnut and bread sauce
* Cig köfte: spiced raw meatballs
* Midye dolmasi: stuffed mussels
* Yaprak dolmasi: stuffed grape leaves
* Tarama: fish roe spread
Çorbalar - Soups
* Yayla Çorbasi: Yogurt soup
* Cucumber and mint soup
* Dügün çorbasi: beef and lemon soup
* Iskembe çorbasi: tripe soup
Izgaralar - Grilled meats
* Bonfile: steak
* Döner Kebap: lamb grilled on a vertical spit
* Kuzu Dolmasi: lamb stuffed with rice pilaf
* Pirzola: lamb chops
* Sis kebabi: lamb skewers
* Sis Kebap: mutton skewers
* Sis köfte: meat ball skewers
Zeytinyaglilar - Cold dishes in olive oil
* Imam bayildi: eggplant in oil with onions and tomatoes
* Kabak kizartmasi: zucchini fried in oil, served with yogurt
* Patlican kizartmasi: fried eggplant slices served with yogurt
* Barbunya fasulye: kidney beans in oil with tomato sauce
Vegetables
* Stuffed eggplant - Hünkar Begendi
* Biber dolmasi: Stuffed peppers
Börekler - Flaky pastries, filled pastries and rice pilaf
* Kiymali-pirasali borek: Puff pastry filled with leeks and ground meat
* Iç pilav: Rice pilaf with garnishes
* Kayisili-kestaneli-bademli pirinc pilavi: Rice pilaf with almonds, chestnuts and apricots
* Manti - Ground meat ravioli
Salatalar - Salads
* Cacik: grated cucumber with yogurt and garlic
* Çoban salatasi: mixed salad of tomatoes, cucumber and onion
* Patlican salatasi: eggplant salad
* Piyaz: white bean salad
Tatlilar - Desserts
* Baklava: flaky pastry filled with walnut or pistachio cream
* Tel Kadayif: toasted noodles with walnuts or pistachios, soaked in syrup
* Sütlaç: rice pudding
* Revani: a kind of baba with "kaymak" cream
* Dondurma: ice cream
* Elma saray komposto: Seraglio apple compote
* Sultan Tatlisi: the sultan's dessert
* Tavuk gogsu tatlisi: chicken breast pudding
* Kaygana: yogurt doughnuts
Meyvalar - Fruits
* Üzüm: grape
* Seftali: peach
* Erik: plum
* Kayisi: apricot
* Armut: pear
* Elma: apple
* Kiraz: cherry
* Incir: fig
* Karpuz : watermelon
* Muz: banana
Wine tasting
Wine has been known in Anatolia since ancient times. In 2000 BCE it was being drunk as part of religious rites. The Hittie emperors offered wine to the gods to thank them for their blessings. In the Museum of Anatolian Civilizations in Ankara, you can see frescos depicting this theme. The wine-making centers and best vineyards are found in central Anatolia: Ankara, Göreme, around Yozgat; the Marmara region: Tekirdag, Mürefte, Sarköy, the Marmara and Avsa islands; around the Aegean: Izmir, Bozcaada, Sirince, Denizli; the south and the Sal region. Antaloia is a land where vine-growing abounds, so the wine is delicious and reasonably priced.
Turkish Coffee
Even the tiniest village has its kahve café where men come to sit and chat, drink their coffee and play tavla (backgammon), cards or dominoes.
The coffee is drunk sweet (sekerli), mildly sweetened (orta seker), or without sugar (sade). We recommend that you try it "orta," even if you're used to drinking your coffee without sugar. In fact, the sugar gives it the slightly caramelized taste typical of Turkish coffee which you really shouldn't miss.
But if you really want to make the most of your keyif (the warrior's rest), you must drink your coffee Turkish-style, sipping it slowly while reclining comfortably on pillows and Turkish rugs… then you'll have tasted a little of the gentle pace of Turkish life. Thé
Tea
It is actually tea, not coffee, that is the Turks' main source of caffeine. It is prepared in a special way by brewing it over boiling water, and served in delicate, small, clear glasses that show off the deep red colour and keep it hot. A park without tea is inconceivable in Turkey. Thus, every spot with a view has a tea house or a tea garden.
Ayran
Yogurt beaten with water and a pinch of salt. This is a very thirst-quenching drink that is drunk very cold.
Raki and meze
As soon as the sun goes down, the bottle of raki comes out of the refrigerator. This is the national alcoholic drink of the Turks, anise-flavoured, drunk with water, or with water on the side. It is a true Turkish ritual to pair it with meze, a wide variety of hors-d'oeuvre to stimulate the appetite.
Boza
When speaking of beverages, we must also mention the excellent bottled fruit juices. But perhaps the most interesting drink is boza, traditionally sold in neighbourhood streets by mobile vendors on winter nights. This is a thick fermented drink made of wheat berries,
enjoyed with a dash of cinnamon and a handful of roasted chick peas.
Sahlep
Finally, sahlep is a hot drink made with milk and powdered orchid root. It is a good remedy for sore throats and colds, in addition to being delicious.
..........
With the participation of the Turkish Ambassy, the Tourism Office and the Ministry of culture and tourism. Photo: Ev Cini.com.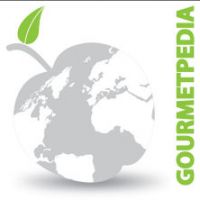 ©Copyright MSCOMM 1996 – 2022. Michèle Serre, Éditeur
Recipes

Products

Entertaining

Chefs

Hints & Tips

Glossaries