Vietnam, an S-shaped country of more than 80 million people, is located on the eastern part of the Indo-Chinese peninsula. China borders it to the north, Laos and Cambodia to the west, the East Sea to the east and the Pacific Ocean to the east and south. Three-quarters of Vietnam's territory is covered by mountains and hills.
Vietnamese cuisine is fresh and healthful. It is generally low in fat (simmering is preferred to frying when it comes to cooking methods) and features lots of fresh fruits, vegetables and herbs, with meat used more as a condiment than a central ingredient. Soups are a central part of the Vietnamese diet, particularly the noodle soup known as "pho" that is now known around the world. Noodles in their many forms are the cornerstone of Vietnamese cooking and are eaten as part of all three daily meals by many Vietnamese. The most important seasoning is nuoc mam, or fish sauce. Most meals include a plate of fresh vegetables, including cucumber, bean sprouts, chilies and fresh herbs such as mint and basil.
There are three main regions in Vietnam: northern, central and southern, with each area boasting unique foods and culinary specialties. In the north, you're more likely to find beef (a legacy of the Mongols), black pepper rather than chilies, and fewer vegetables and herbs. The central region once had royal associations and retains the tradition of numerous smaller dishes, the variety depending upon the wealth of the household. The south is more favorable to growing fruits, which often find their way into meat and vegetable dishes. Here chilies are widely used, and the cuisine includes curries as well as dishes influenced by neighboring Cambodia.
There are also some typical dishes that are found throughout Vietnam, as well as special holiday foods associated with Tet, the Vietnamese New Year.
Two Vietnamese specialties
Nem ran (spring roll)
Nem ran (called cha gio in the south) is a much-appreciated specialty, and it is easy to prepare. Spring rolls have long been a familiar dish on every menu, whether for New Year's festivities, family parties or receptions. The filling is composed of ground pork, crab, egg, minced mushrooms, dried onion, bean sprouts and spices. The mixture is then rolled up in rice paper and fried until crisp. The nems are served with a sauce that is salty, sweet, tart and aromatic with onion and pepper and which may be flavored with thinly sliced papaya or fresh vegetables.
Gio lua (lean pork paste)
The Vietnamese name means "silky meat paste," an allusion to the fine texture of this product. Akin to sausage, gio lua is made with lean pork that is pounded with a pestle to a paste. Fresh banana leaves are tied very tightly around the paste and then it is well cooked. Good gio lua has a light color, is firm, and has a perfumed, sweetish taste. Gio lua is available throughout Vietnam, but the best comes from Uoc Le Village in Hanoi, where the production method is a closely-guarded secret.
Festive Foods for Tet (Vietnamese New Year)
Tet is the Vietnamese New Year, calculated according to the Chinese calendar, and is the most important holiday of the year. The festivities surrounding Tet always include traditional New Year's foods, including Banh chung and Banh tet (boiled rice and pork cakes), Canh mang (dried bamboo shoot soup), Bong (dried pork skin), Hanh muoi (pickled onions), Mien (vermicelli noodles), Moc (pork and mushroom soup), Ga ran or luoc (fried or boiled chicken), Ca chep kho rieng (carp with galangal), Bo kho que (beef with cinnamon), Xoi gac (sticky rice with bitter melon), Che kho (soft green bean cake) and Mut (preserved fruit).
Specialties of Northern Vietnam
Pho (rice noodle soup)
Pho is a dish traditionally associated with Hanoi, where it has been known for centuries. Good pho consists of a flavorful broth, tender (but not mushy) rice noodles and tender meat. A bowl of hot pho on a cold day is an essential part of an authentic Hanoi experience.
Bun thang (Hanoi chicken noodle soup)
Bun Thang is another dish closely associated with Hanoi and is a must when visiting the city. It includes chicken, rice noodles, lean pork paste or ham, fried egg, onion, salted shrimp and shrimp paste.
Mon oc (snails)
The Vietnamese take on French escargots may involve steaming the snails with ginger leaves or Chinese herbs, sautéing them with star fruit, or boiling them with lemon leaves. They are also served in a slightly sour soup with rice noodles. Snails are a popular food in Hanoi and a reputed morning-after cure for hangover!
Com (grilled green rice)
Every autumn, around September and October, the sticky rice ears bend, awaiting the ripening of the grains. It is then that the grains are at their fullest with the highest concentration of rice-milk – a sign that the season for "com" has arrived. Com is made from green sticky rice that is roasted numerous times, crushed and sieved. It may served with ripe banana or in various dishes such as com xao (browned com), banh com (com cakes), che com (sweetened com soup), etc. Com is found throughout northern Vietnam, though it is a particular specialty of the village of Vong, near Hanoi, where its preparation is an age-old skill.
Cha ca La Vong (La Vong grilled fish)
Cha ca La Vong is unique to Hanoi, where there is even a Cha Ca Street. It consists of boneless cubes of fish (catfish is preferred), that are seasoned, grilled and served with roasted peanuts, dry pancakes, noodle soup, spiced vegetables and shrimp paste with lemon and chili. The Cha Ca La Vong Restaurant on No.14 Cha Ca Street is the birthplace of the dish.
Banh cuon (rolled rice pancake)
Banh cuon is a popular Vietnamese breakfast dish. Rice pancakes are rolled around a filling containing minced pork, mushrooms, salted shrimp and fried onions and served very hot with a sweet sauce.
Lon quay Lang Son (Lang Son roasted pork)
No visit to Lang Son province would be complete without a taste of this roasted pork. Its unique flavor comes from "mac mat" or "sweet leaf," which is soaked with spices and flavorings and used to stuff pork belly. The meat is then roasted and glazed with honey until crisp, golden and delicious.
Banh tom Ho Tay (Ho Tay fried shrimp cake)
Anyone who has lived in Hanoi knows of the Banh Tom Ho Tay Restaurant. Its specialty is a wheat and potato cake topped with shrimp and fried. Both crisp and soft, the shrimp cakes are served with pickled vegetables and sour fish sauce.
Specialties of Central Vietnam
Banh beo xu Hue (steamed pancakes with shrimp)
Banh beo are a specialty of Hue City. They are delicious little steamed rice pancakes topped with shrimp and seasoned with fish sauce, sugar, garlic and chili.
Bun bo gio heo (beef and pork foot noodle soup)
Another specialty of Hue City is Bun bo gio heo, which requires some skill to perfect. Pig's feet are cleaned, cut up, spiced with salt, pepper, fish sauce, dried onion and spices, cooked and served with beef in rice noodle soup.
Banh la cha tom (grilled rice cake with prawns)
This delicate dish consists of a thin soft pancake wrapped around prawns, served with anchovy sauce.
Com hen song Huong (Perfume River mussels and rice)
Com hen is a dish often served at room temperature, made with mussels and leftover rice. It is a complicated recipe that includes sweet, buttery, salty, sour, bitter and spicy flavors. Making it requires some 15 different raw ingredients, including rice, mussels, peanuts, sesame seeds, pancakes, shredded salted meat, chili sauce, banana flower, star fruit, mint, etc.
Cao lau Hoi An (Hoi An noodles)
Cao lau is a dish generally found only in Hoi An. Cao lau noodles are carefully made from local new rice and water from the wells of Ba Le village. The dish combines noodles, pork, bean sprouts, herbs and crispy pancakes.
Banh trang cuon thit heo (pancakes with pork)
In the Central region, you will be offered Banh trang cuon thịt heo, a big plate of fresh vegetables, hot red chilies, boiled lean and fat pork, a bowl of fish sauce and a plate of pancakes. Diners top their pancakes with their choice of ingredients and roll them up.
My Quang (rice noodle soup)
Similar to rice noodle and chicken or pork soup (Hu tieu), My Quang is a variety of Pho (rice noodle soup). The broth may be made from a mixture of beef or pork bones, shrimp, crab, chicken or duck. The noodles are yellow, somewhat distinct from Pho. My quang is often topped with fresh herbs, roasted peanuts, shrimp or pork.
Specialties of Southern Vietnam

Xoi chien phong (fried sticky rice balls)
No one can resist a plate of Xoi chien phong, fried sticky rice balls, served with a dish of buttery roast chicken. A traditional specialty of the Binh Duong Restaurant, Dong Nai province, the dish is now available at many hotels in Ho Chi Minh City.
Lau mam (mixed vegetable and meat hot pot)
A traditional rural dish, lau mam has become a much-appreciated specialty in southern Vietnam. To be authentic, it must include Chau doc, a fish sauce made from freshwater fish. Other ingredients may include fish, pork, shrimp, eel or beef, with at least 10 – and sometimes up to 24! – different kinds of vegetables, which might include water lily, eggplant, bitter melon, straw mushrooms, bean sprouts, chilies, etc. Lau mam is ladled into bowls with noodles… delicious!
Goi buoi (shaddock salad)
Goi buoi is available at most of the well-known restaurants in Ho Chi Minh City. It includes shaddock (pomelo), fresh shrimp, pork and dried cuttlefish. It is a colorful and attractive dish with sour, sweet, hot and buttery notes, often garnished with spiced vegetables, white sesame seeds and coconut.
Ca tai tuong chien xu (fried "Tai tuong" fish)
A kind of carp, "tai tuong" is also known as "batfish" or "ugly fish." Despite its name, it is considered a luxury product, with sweet, mild white flesh. It can be prepared either boiled or fried. When fried, the whole fish is immersed into hot oil so that the scales stand up. The cooked fish is transferred to a platter and garnished with quail eggs, fried potato, fresh onion, tomato and chili. A sweet and sour sauce is poured over top, the fish is sprinkled with peanuts and served.
Ca nuong trui (grilled fish)
Farm workers from the villages of southern Vietnam often prepare grilled fish right in the field. The fish are skewered onto pieces of bamboo and smoked over rice straw fires. The charred scales are removed and the white fish is placed on a lotus leaf "plate," seasoned with salt, pepper and lemon juice and rolled up in a fig leaf or young sesame shoot to be eaten with the hands. When prepared at home, the fish might be served with pancakes, noodle soup and vegetables. Ca nuong trui is also a popular snack with drinks.
Ca kho to (clay pot fish)
The fish used to make ca kho to might be catfish, anabas or snakehead fish. The fish is braised in a sweet sauce containing garlic, fresh lemon, onion, chili, sugar, fish sauce, pepper and wine in a clay pot set over a flame. It is served with boiled vegetables such as shallot, cabbage or spinach, which are dipped into the sauce, or with pickled vegetables or fruits.
Cua rang muoi (fried salted crabs)
Visitors to Vietnam shouldn't miss this delicious southern specialty that combines the flavor of crab and sweet spices. A plate of bright red Cua rang muoi is often served as an appetizer. Chefs in the Vung Tau coastal region select meaty saltwater crabs and cook them with star anise, cinnamon, cardamom and salt. They are served hot, sprinkled with lemon juice.
................
With thanks to vietnamtourism.com for their kind collaboration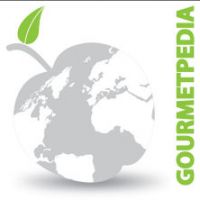 ©Copyright MSCOMM 1996 – 2020. Michèle Serre, Éditeur
Recipes

Products

Entertaining

Chefs

Hints & Tips

Glossaries