A Taste of Wales
Traditional Welsh cooking derives from the diet of the working man: fisherman, farmer, coal miner or labourer. Thus fresh vegetables from the garden, fish from the rivers, lakes or sea, meat from the family pig etc. form the basis of traditional Welsh cooking.
Baking was an important part of every household kitchen, to provide a range of bread and sweet cakes for afternoon tea served in every dwelling. The natural combination of cheese and fruit come together in this cake, giving a lighter texture to the fruit and an appealing astringency from the mild cheese.
The leek is one of the national emblems of Wales; this national honor is lost in the dim past, although associated with St. David, patron saint of Wales. Today the leek is worn on St. David's Day, March 1, a national holiday.
The leek goes well in seafood, meat and vegetarian dishes. This combination with Welsh cheeses makes a fine light meal, starter or snack usually made in the shape of a little leek.
Bacon, along with the two Welsh staple vegetables leeks and cabbage, goes to make the traditional Welsh dish cawl mangu, a broth or soup. This classic one-pot meal, originally cooked in an iron pot over an open fire, used all local ingredients: home-cured bacon, scraps of Welsh lamb, cabbage, turnips (the Welsh call them Swedes), potatoes and leeks. Recipes for cawl vary from region to region and from season to season, depending on what vegetables and produce are available. At home the broth is often served first with bread, the meat and vegetables being used as a main course. In some sections of the country, home-cured bacon is the meat used, brewed up with finely chopped vegetables.
The potato became a dietary staple of Wales in the 18th century. Anglesey eggs feature potatoes and leeks as well as cheese. Punchnep is a combination of potatoes and turnips served with heavy cream. Teisen nionod, or onion cake, is a tasty, slow-baked potato-and-onion dish.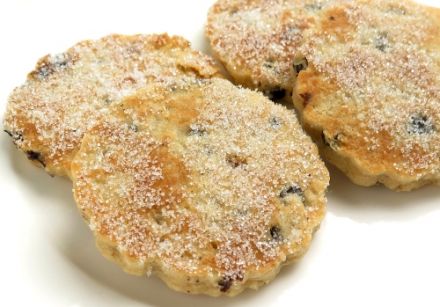 At least once, you should try laverbread (bara lawr), which has probably been part of the Welsh diet since prehistoric times. Served up as part of a Welsh breakfast, it is made of laver weed, a parchmentlike seaweed, which is boiled and mixed with oatmeal, shaped into laverbread cakes, and fried like pancakes. It's full of vitamins and minerals. You'll find it on all Taste of Wales menus, so take a nibble at least. Bara ceirch, a flat oatcake, is rolled very thin and cooked on a griddle.
Welsh loves tea time!
Traditional bara brith ( the famous speckled bread of Wales), Teisen lap ( a shallow moist fruit cake) teisen carawe (caraway seed cake), tease sinamon (cinnamon cake) and teisen mêl (honey cake) are favourites for the tea table. Such cakes are still made today throughout Wales, although the ancient recipes have been updated to suit modern methods of cooking.
Griddle cakes are also served at teatime. A variety of scones, pancakes, cakes, breads, turnovers and oatcakes are all cooked this way. Then there are the famous spicy Welsh cakes. Pancakes and pikelets, (a little like crumpets) are also family favourites and are served oozing with rich Welsh butter.
Perhaps you'll get a chance to sample Welsh cakes made with currants. You may want to buy some at Dylan Thomas's boathouse at Laugharne and munch them with your tea as you look across the wide estuary where the poet had much the same view as his Iron Age predecessors. Oat biscuits are another treat, much like the oatmeal cookies you may have had back home. Desserts (puddings they're called here, whatever their form) seem to be mainly fruit crumbles -- blackberry, apple... topped with custard and/or thick cream.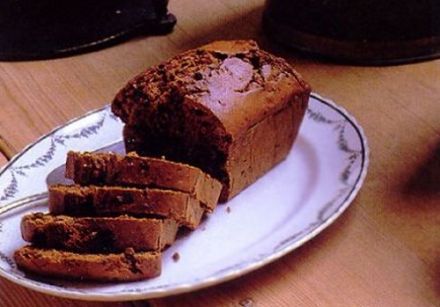 The Welsh word for bread is bara. The most popular is a rich currant bread called bara brith - This is literally translated as 'speckled bread' - is found all over the country, although the ingredients may vary. It's baked in a loaf, and some cooks use raisins and candied citrus peel along with the currants. Once a week, the stove was lit for baking day, as the heat began to fade in the stove, so a handful of currants was added to the last of the bread dough and this speckled bread became a treat. The flavour, however, of this spiced, honey-glazed fruit bread is delicious when spread with salted Welsh butter, and it is no wonder that Bara Brith is still produced all over Wales.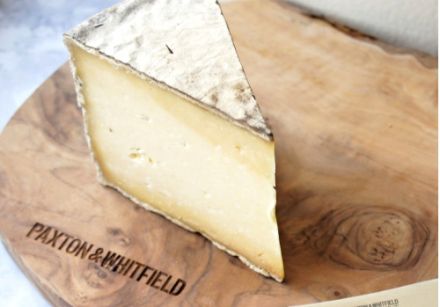 There is no doubt that Wales produces some seriously good cheeses. It ranges from cheddars to Caerphilly and includes blue, hard, smoked, soft, washed rind and made from cow, ewe, goat, unpasteurised and organic milk.
Wales has a long-standing tradition for producing delicious, high-quality cheeses and it is interesting that the earliest varieties very much resemble the now famous Caerphilly, although they were made from goat and sheep's milks and immersed in brine. Moving onto the 17th & 18th centuries, cow's milk became the cheese-making ingredient of choice.
Then by the early 20th century, the production of Caerphilly moved to England because the demand for it outgrew its Welsh production. It is sad to remember that by the time of WWII, cheese making in Wales had come to a near standstill as many of the smaller Welsh producers lost their businesses to the English factories who had larger production available.
However today there is a new generation of Welsh producers and they have lifted this industry into one that has world-wide recognition. Although it could be said that Caerphilly is the only truly traditional Welsh cheese that is still made, there are many modern farmhouse cheeses that offer a whole new palate of exciting possibilities and makes it rather difficult to select even a couple of favourites. Throughout the south east, mid and north Wales, small and large dairies are winning prestigious cheese awards and have re-established Wales' cheese making reputation and continue to produce cheeses that are sought after worldwide.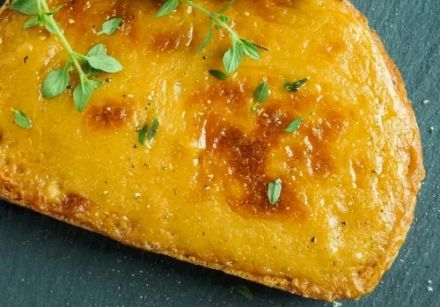 Most people are familiar with Welsh rarebit (or rabbit, if you prefer), but another cheese dish you should try that is not found elsewhere is Glamorgan sausage, a meatless concoction of onion, cheese, breadcrumbs, and seasonings, shaped like sausages, dipped in breadcrumbs, and fried. Another good dish, skirettes, is served at the Skirrid Inn near Abergavenny. This is a sort of mashed-potato pancake with a difference. The difference is supplied by grated walnuts, prawns, hard-boiled eggs, onion, cheddar cheese, and spices. It's all given a breadcrumb coating and baked or deep-fried.
Faggots used to be made of meat fragments left over after pig slaughter, wrapped in membrane that covers the pig's abdominal organs, and shaped like sausages. Today it's all a little more palatable sounding, being made of liver, bacon, onions, breadcrumbs, and sage, cooked and served cold.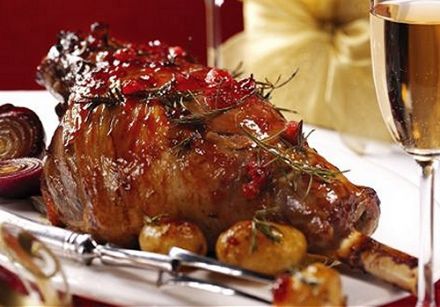 Rabbit, chicken, turkey, duckling, game, even pheasant appear on the menus, and a rabbit casserole is offered in some restaurants as a Taste of Wales, so popular is the meat. Special dishes include a poacher's pie (containing beef, rabbit, chicken, and game) and Welsh salt duck, which rivals any offered on Asian menus.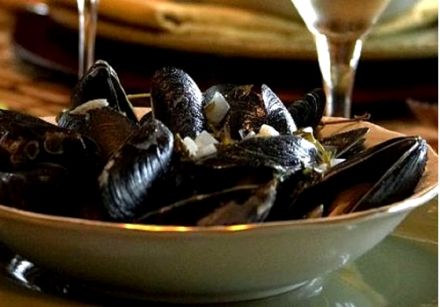 Predominant on the list of what to eat while in Wales are freshwater fish and seafood. Trout and salmon prevail among the products of rivers and lakes, tumbling practically from the fisherman's creel to your plate, with a little detour through the kitchen. Perhaps you'll get to taste a rare salmon, the gwyniad, which is found only in Bala Lake. You might enjoy the cockle-and-bacon pie offered on some menus, Gower scallops or baked trout with bacon. Mussel stew and mussel and queenie (scallop) cawl, which is like a bouillabaisse, are popular dishes.
From the ocean and coastal waters come also crabs, lobsters, sewin (sea trout), crayfish, mackerel, herring, Pollack, bass, hake, ling, whiting, and flat fish, as well as limpets, scallops, and mussels.
The Romans were great cockle eaters, as revealed by huge mounds of the shells found in excavating the sites occupied by the long-ago conquerors.
If you travel South to Swansea, you will find the largest and most fascinating food market, a tradition of trading that dates back to medieval times – originally in the open streets, but finally under cover by the end of the 17th Century. You can sample a range of Welsh delicacies including cockles from the tidal Penclawdd Sands, raked from the sands.
Every fishing port had a smoking house to preserve the surplus landings for the leaner months. The flavour of all smoked fish, from the humble herring to the magnificent salmon, became highly appreciated in culinary circles. The most celebrated dish was the 'smokie' creamy pot of Arbroath haddock, an original of the Bell Inn at Aston Clinton. Prawns, with their flavour, combine well in this uterly delicious dish.
..........
Photos : Rarebit (https://tarasmulticulturaltable.com)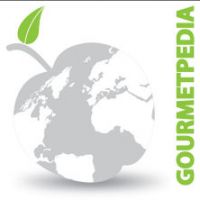 ©Copyright MSCOMM 1996 – 2020. Michèle Serre, Éditeur
Recipes

Products

Entertaining

Chefs

Hints & Tips

Glossaries