Flavours of Italie > Campania Food & Recipes
The food of Campania is in many ways the food of Italy. So many of the dishes that are native to Campania have been adopted by the rest of Italy, if not the world. Italian food would not be the same without Campania's Spaghetti topped with Pommarola, the famous tomato sauce. Campania is also the birthplace of the modern Pizza, with the world's first Pizzeria (still in business) started on the streets of Naples. The cooks of Campania were the first to use tomatoes, debunking the once common myth of their deadliness.
The volcanic soils of Campania grow some of the best produce in Italy, including the San Marzano tomatoes (PDO), whose deep red color and rich flavor is popular for making
sauces. Campania is also known for its fruit orchards ranging from its famous peaches and grapes to apricots, figs, oranges and lemons.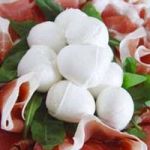 Fresh mozzarella is extremely perishable. Mozzarella was really only a regional pleasure for gourmet in Campania. It is not surprising that the milk cheese has some national dishes from this region their distinctive character. It would be hard to imagine Neapolitan pizza without deliciously soft, melted mozzarella. The same true for Capri's very Italian-looking combination of green basil, white cheese, and red tomatoes. As the result of the great demand for this fresh soft cheese, it is now also made from cow's milk. Strictly speaking, in this case it should not be called mozzarella, but fior di latte or fiordellatte (milk flower). The genuine, traditional variety, on the other hand, is made from the milk of the water buffalo. Mozzarella di bufala campana is mark of origin grained official recognition, and was given a DOC rating. Authentic mozzarella cheese can be recognized by the protection consortium's quality mark. Mozzarella is also known as a pasta-filata cheese, because of its thread-producing properties. Specialties such as provolo and caciocavallo, which are made in the same way, also come under this category. Provola is made from mozzarella mixture, which is the smoked and left for a while.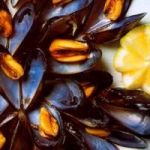 The Campani, as the people of Campania are called, are renowned for their seafood as mussels, octopus and shrimp. All along Campania's glittering coastline, cooks tenderize octopus by stewing it in a sealed clay pot with olive oil, garlic, capers, olives, and parsley or with chili and tomatoes.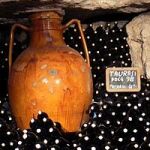 The wines of Campania have a truly ancient pedigree. The standout red of Campania is Taurasi (DOCG); a dry aromatic wine that is best when aged and has not changed its character in two thousand years. Also from the Vesuvius area is the cryptically named white, Lacryma Christi or tears of Christ. However the most famous wine of Campania is also the oldest, the Greco di Tufo (DOCG), which arrived with the first Greek settlers.
There are several famous spirits that come from Campania including Capri's Limoncello, made from the island's thick-skinned lemons. Benevento is the home of the golden herb infused Strega, which often lends its flavor to desserts or is sipped after a meal.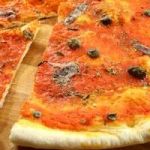 Mozzarella in carrozza e panzarotti
Deep fried sandwich of buffalo mozzarella fried in olive oil accompanied by a potato croquette in a tomais sauce
Melanzane a scarpone
Eggplant stuffed with ricotta, basil and tomato
Impepata di cozze con bruschetta
Mussels with grilled bread
Tortino di gamberi e zucchini
Baby shrimp and zucchini flan
Fresella alla caprese
Crunchy moist bread served with fresh tomatoes and buffalo mozzarella
Paccheri alla genovese di vitello
Paccheri with veal stew and onion ragu
Gnocchi alla rentino
Gnocchi with tomato, basil, smoked cheese and mozzarella
Linguine alla puttanesca
Linguini with tomato, hot chili pepper, capers, garlic and black olives.
Margharita pizza
Peeled tomatoes, bocconcino, basil, parmesan and oil olive pizza
Marinara Pizza
Tomato sauce, oregano, garlic and olive oil pizza
Maccheroni con ragu di pomodoro
Macaroni with tomato sauce and pork rib and sausage.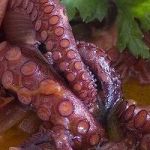 Coniglio all'ischitana
Braised rabbit with garlic, hot pepper, white wine and parsley
Spigola all'acqua pazza
Wild seabass poached in a Mediterranean medley
Controfiletto di manzo alla pizzaiola
Beef paillarde cooked with tomato sauce
Polipo affogato
Octopus stew with tomatoes and aromatic herbs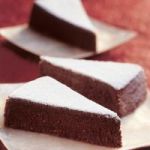 Torta caprese
Chocolate cake with hazelnut and almonds
Pastiera napoletana
Cake with Ricotta, wheat and orange blossom essence
Baba al rhum
Rhum Babà
Tortoni
Coffee ice cream
..........
Thanks to Anna Maria, concierge at Buonanotte restaurant for her king assistance.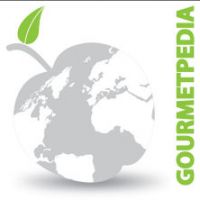 ©Copyright MSCOMM 1996 – 2022. Michèle Serre, Éditeur
Recipes

Products

Entertaining

Chefs

Hints & Tips

Glossaries