A Culinary Journey through Italy > The Cuisine of Sicily
Sicilian cooking is a combination of Mediterranean, Italian and Arab influences, a delicious blend of flavors and cultures. Every conqueror of the island has left behind the imprint of his culinary heritage.
Sicily's geographic position has favored the intermingling of peoples and civilizations: the mild climate, fertile terrain and the riches of the sea have inspired exceptional pairings of local and imported products.
Sicilians also eat pasta, such as pasta con le sarde (with sardines) or with masculini (tiny anchovies). In Sicily, as elsewhere, popular cuisine has its own particular rituals and gestures. Here, to drain pasta, it is taken from the pot with a big wooden fork and placed directly onto the serving platter. If cheese is used, it is sprinkled onto the pasta before the sauce is added. It is served with just enough cooking water to stay "gridda" (wriggly). The names of some recipes reveal ancient origins. "Tummula" (timbales), for example, hearken back to Thummel, an Arab emir who lived a long time on the island, while pasta with eggplant - alla Norma - pays homage to Bellini, born in Catania.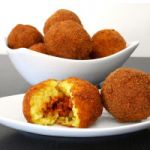 This is a land of pasta. Rice is for northern peoples; considered insubstantial and insufficiently nourishing for men who work the land, it was reserved to the sick. However, if you travel through Sicily in December, particularly to Santa Lucia, you'll be surprised to see rice on the menu. Legend says that in 1636, when the island was suffering from a famine and the granaries were empty, a violent storm forced a ship laden with rice and wheat to take refuge in the port of Syracuse: it was December 12 and was seen as a sign of providence. Since that time, on that date, in almost all parts of Sicily, both sweet and savory rice- and wheat-based dished have been served: "arancine" (tomato, carrot, egg, mozzarella balls), timbales, "cuccia" (a sweet-savory dish made with rice and wheat), fritters and cakes.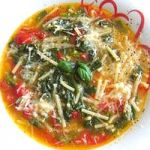 In Sicily, soups are almost never liquid, except of course for "brodo" or broth. And never will you find a vegetable soup made solely with vegetables. There is always pasta added, with the shape varying according to the other ingredients. Most often, they're short, ridged little cylinders big enough to enclose the vegetables. "Ave Maria" are chosen for lentil soups, "pater noster" for bean soup, and "attuppateddi" for chick peas.
Then there are the vegetables: broccoli, wild asparagus, eggplant, capers, olives... Obviously, Sicilians can't ignore fish and seafood. The choice is extremely wide: from sardines and tuna to swordfish and rock lobster. Meats are often served with spicy sauces. Try the delicious farsumagru of stuffed veal with various polpettoni; Sicilians also eat quite a lot of rabbit and lamb.
Cheeses are similar to other parts of southern Italy: provoloni, cacciocavalli, ricotta and pecorini.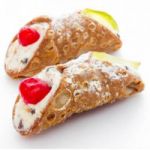 Cassate. torroni, cannoli... it's impossible not to be charmed by the delights in a Sicilian pastry shop window, with its array of colors and smells. It's even harder to resist trying at least one, filled with the flavors of a millennia-old civilization. The shapes and recipes have been passed down unchanged for centuries, carrying on a tradition that is unique in the world. Every cake in Sicily has a story to tell, blending legend and reality.
Formerly, pastries were made by nuns in convents. The art of making marzipan, also called "pasta reale" or royal paste, and cassata was taught to the sisters by the Arabs in the 13th century. It is even said that, fearing the nuns would be distracted from their religious duties, the diocesan synod of Mazara del Vallo prohibited the good sisters from preparing these sweets during Holy Week.
While cassata and granita have gained international fame, there are less well-known, though equally delicious, treats such as amaretti (almond macaroons), anise sfinci, ricotta-filled cannoli and Easter agnelli.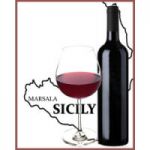 Marsala is the most prestigious of all Italian fortified wines.
Its birthplace is to be found in the western side of the island of Sicily, one of the most gifted areas for viticulture.
Like its sisters Port and Sherry, Marsala is a fortified wine with an alcohol content of around twenty percent. It is usually made from native Grillo, Catarratto, or Inzolia grapes.
Today's Marsala is often divided into three different standards, namely oro (golden), ambra (amber), and rubino (ruby). Some marsala makers prefer to categorise it according to terms used for Port wine, such as tawny. There are both sweet and dry types.
There is also a Marsala for cooking.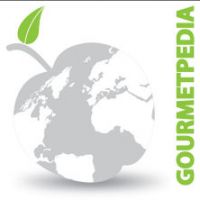 ©Copyright MSCOMM 1996 – 2022. Michèle Serre, Éditeur
Recipes

Products

Entertaining

Chefs

Hints & Tips

Glossaries