Origin
How best to describe "la potée?" It's like the fall garden put into a soup pot! Potée is a very old recipe that has long been popular throughout rural France, particularly because it's a dish that can be left to simmer for hours without requiring much attention.
The name potée comes from the pot in which it was traditionally cooked. It was served as a one-dish meal, accompanied by toasted country bread. It is found in one form or another in every French province and in Belgium under various names: hochepot, garbure, oille… Potée is composed primarily of meat (mostly pork), potatoes and vegetables (cabbage, carrots, etc.)
Potée vs. Pot-au-feu
Potée is a dish in which everything is cooked in a broth that ends up being almost completely absorbed by the ingredients. Though they have some similarities, potée shouldn't be confused with pot-au-feu. Both are tasty, comforting dishes, particularly welcome on cold winter days. But pot-au-feu is a liquid dish, made up of a combination of soup (or broth), meat or poultry and vegetables, while potée is solid.
A Tour de France of Potées
Popular throughout the French countryside, potée is known by a variety of names, depending on the region: garbure, hochepot, oille… and almost every province has its own particular recipe. From the version found in the Auvergne to that of Lorraine, all are made with meat, primarily pork in various forms (bacon, head, belly, hock, tail, sausage, ham…), but also partly with beef, mutton, veal or even duck, and a significant quantity of vegetables - particularly cabbage, carrots, turnip, celery and, of course, potatoes.
Everything simmers together for several hours over very low heat, allowing each ingredient to contribute its flavor and meld with all the others.
Potée Auvergne-Style
Braised Cabbage and Meats
Potée berrichonne
French ham and bean stew

Potée Alsacienne
Braised Meats with Vegetables, white beans and goose fat

West Indian Potée
Braised Meats with Vegetables

Potée, Limousin-Style
Pork, chipolatas, cabbage, carrots, turnip and leek

Potée, Lorraine-Style
Smoked sausages, pork, cabbage, turnip, leek, potatoes and white beans

Potée, Vaud-Style
Cabbage sausages, potatoes, leek, broth and white wine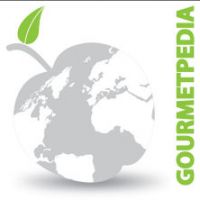 ©Copyright MSCOMM 1996 – 2022. Michèle Serre, Éditeur
Recipes

Products

Entertaining

Chefs

Hints & Tips

Glossaries