Consider duck for your next barbecue!
All about barbecuing > Consider duck for your next barbecue!
Finally summer is here - grilling, salads, dinner on the patio, picnics with a glass of rosé! But why not vary your summer menu and delight your friends and family with our delicious suggestions for cooking duck on the barbecue!
Whole duck breast on the grill
Using a sharp knife, score the skin of the duck breast in a crisscross pattern. This will allow the fat to render more easily, basting the meat.
If the breast is too thick, cut it in half lengthwise. Then butterfly each half: that is, make a horizontal cut almost all the way across so that you can open the breast up like a book.
Brush the duck breasts with olive oil and season with salt and pepper.
Preheat the barbecue until very hot. Place the duck breasts on the grill, skin side down, and cook for about 3 minutes until the skin is golden. Turn and cook 5 minutes longer.
Let rest on aluminum foil for 5 minutes before serving.
Whole duck breast on the grill, with marinade
Brush each duck breast generously with the marinade, place in a dish, cover with plastic wrap and refrigerate overnight.
Two hours before cooking the duck breasts, remove them from the refrigerator so that they come to room temperature, thus allowing the marinade to finish its work.
Why not try grilled duck sausage with Mediterranean vegetables?
For 4 servings
* 2 large duck breasts
* 8 large sweet apricots
* 2 thick slices of bacon
* 1 green pepper
* 1 red pepper
* 2 large onions
* 1 zucchini
* 1 eggplant
Cut the duck breast, bacon and vegetables into large pieces; halve the apricots.
Place alternately onto skewers: 1 piece of duck, 1/2 apricot, 1 piece of bacon, 1 piece of each vegetable.
Season as desired and roll in a little liquid honey.
Grill on the barbecue.
For 4 servings
* 1 duck breast per person
* pitted prunes
* a glassful of cognac or armagnac
* 3 tbsp. liquid honey
* bay leaves, salt, pepper
* skewers
Remove the fat from the duck breasts and cut them into cubes.
In a skillet, simmer the prunes, cognac, honey and a few bay leaves over low heat for 20 minutes. Drain, reserving the juice.
Place alternately onto the skewers: a piece of duck, a prune and a bay leaf. Season with salt and pepper.
Cook in a 200° C (400° F) oven or on the grill for 5-10 minutes, depending on desired doneness. Spoon on the marinade from the prunes and serve immediately.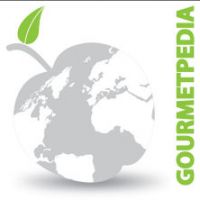 ©Copyright MSCOMM 1996 – 2022. Michèle Serre, Éditeur
Recipes

Products

Entertaining

Chefs

Hints & Tips

Glossaries