Buying and cooking with balsamic vinegar
It's expensive, but like a good wine, balsamic vinegar can be cellared and may be 15, 30 or even 50 years old! The less expensive, the less aged it is - it makes sense!
Authentic balsamic vinegar must come from Modena and must be labelled "Tradizionale."
Depending on how you wish to use it, choose it by age.
Remember that traditional Balsamic vinegar from Reggio Emilia should not be cooked for a long time, but just stay on the heat for a few moments so that it doesn't lose the flavors it has spent so long acquiring!
Depending on its age, it has particular whims and preferences:
This is the most "vinegary" of the three Traditional Balsamic Vinegars.
Its delicate perfume and pleasantly intense acidity make it the ideal choice for carpaccio, raw vegetables and marinades. It can be warmed up to enhance the flavor of fish or meat and used in sauces.
The hallmark is its more pronounced sensation of volatile acidity. Its delicate and understated perfume and its exquisite acidity are perfect straight from the bottle on fish or carpaccio, on raw vegetables and in marinades.
It lends the perfect final touch to crustaceans, lamb chops, chicken breasts and red meats served underdone.
The best chefs use it in their cooking juices when preparing game, poultry and fish (especially salted cod).
It becomes a delicious sauce for ravioli, simply warmed and blended with butter and Parmigiano Reggiano cheese.
This product is more concentrated and softens the sensation of acidity, giving it a sweet and sour taste that is as gorgeous as it is complex, making it perfect for use straight out of the bottle uncooked but also with almost any first or second course.
Its intense and rich perfume has a distinct tendency towards sweetness and is a marvellous addition to mayonnaise and sauces for boiled meats or fish. It is perfect for cold pasta or rice salads and with goose liver. It is also ideal with fully-flavored mature cheeses, Parmigiano Reggiano especially.
As a cooking ingredient, it is a tasty companion for fillet steaks and is a precious ally when making risottos, especially those made with vegetables or scampi.
A treasure trove of delights for the palate to discover and savor, drop by drop, straight from the bottle.
The particular persistency of its flavor makes it the perfect elixir to round off a meal but its extraordinarily rich aroma and taste make for some astonishing and memorable marriages with a variety of cheeses and desserts.
After spending at least twenty-five years in barrels replete with history and aroma, this exceptional vinegar is ready to bestow the ultimate pleasure on the true gourmet.
Those who prefer savories will relish it with their best, mature cheese. Dessert lovers will savor its combination with custard cream, chocolate desserts, ice cream and fruits of the forest and as the supreme ingredient in fillings for panettone and strudel.
To experience the full complexity of its noble and highly intense combination of flavors and aromas, try some on its own in a small glass: it should be sipped like a wine for meditation at the end of a meal.
..........
Photo : Academia Barilla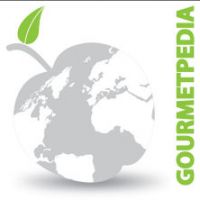 ©Copyright MSCOMM 1996 – 2022. Michèle Serre, Éditeur
Recipes

Products

Entertaining

Chefs

Hints & Tips

Glossaries