Brome Lake Duck: A Quebec Institution
Flavors of the Eastern Townships
All about duck > Brome Lake Duck: A Quebec Institution
This pioneering enterprise is heir to a long tradition. Founded in 1912 on the western shore of Brome Lake, this is the oldest duck-breeding farm in Canada. Its founder, an American from New York, choose to raise the Peking variety of duck, a large white bird with a yellow bill and feet and delicious meat that had been brought to the United States from China in 1873. Later, under the whimsical and ambitious plans of the founder's son, who had inherited the business, the farm and its buildings were moved to the opposite side of the lake during winter using only horses and sleds. The farm was re-established on a sandy stretch of land where the ducks, in accordance with the wish of the new young owner, could swim freely during the hot days of summer.
In 1939, the farm was taken over by a lawyer and a businessman who feared for the business's survival. They sought to find a way to preserve the farm's jobs and to support the region's rural economy. To this day, Brome Lake Ducks has remained one of the biggest employers in the area.
Production techniques
It goes without saying that duck-raising methods have evolved considerably since the turn of the last century. The farm has drawn from the best of scientific research and Brome Lake ducks, raised according to extremely precise and refined techniques, have achieved unparalleled quality. Their feed, a grain and soy mash enriched with vitamins and minerals, is distributed in carefully-balanced amounts at each step of production. The ducks therefore produce plumper, more flavourful and less fatty meat. Careful breeding also promotes optimum fertility and a high growth rate. Brome Lake ducks benefit from a healthy environment, also an important part of their success: the space they occupy in well-ventilated buildings provides undeniable advantages to their health.
More and more popular
Traditionally eaten during the cold months, Lake Brome duck has become "de-seasonalized" and is becoming increasingly present on restaurant menus and in grocery stores. Available all year long, it's no longer reserved, like oysters, just to months containing "R."
A model of success
To meet the growing demand, Brome Lake Ducks has seen its production increase from 900,000 to 1.6 million ducks each year. The business, situated on the western shore of Brome Lake in Quebec's eastern townships, now employs 110 people, making it one of the region's biggest employers as well as the largest firm of its kind in Canada. Having gained an international reputation, the company is carrying on a more than 90-year-old family tradition, specializing in the raising of Peking duck, one of gastronomy's most prized products.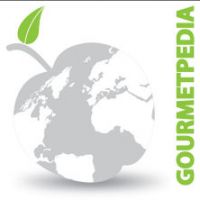 ©Copyright MSCOMM 1996 – 2023. Michèle Serre, Éditeur
Recipes

Products

Entertaining

Chefs

Hints & Tips

Glossaries