From the market to your plate
It's easy to select your clementine
- Select a clementine that is firm and heavy for its size.
- Make sure that it doesn't have soft spots or wrinkled skin.
- Check its scent – it should smell good, not rotten or fermented.
Clementines should be consumed within 4 or 5 days. To preserve their qualities, store them in a fruit dish at room temperature (not too warm) so that they don't dry out. They will be ready to enjoy. Refrigeration is not recommended.
Freezing clementines
Clementines freeze very well in sections, and make a delicious accompaniment to a sweet-savory dish.

Cooking clementines as a side
Sauté clementines in segments or slices and discover their qualities as a cooked fruit...
Cook the clementine segments in a skillet in butter and sprinkled with honey, over high heat but for a brief time, until just lightly browned. The pan can then be deglazed with clementine juice diluted with a little lemon juice. This mixture makes a wonderful side for poultry, pork, shellfish, fish or basmati rice.
A duck breast or roast pork with clementines and a few raisins is delicious and original.
Caramelized shallots could be accompanied by confit clementines for a sophisticated side dish.
Broiled, clementines make an attractive garnish on a plate or for a chocolate "chaud-froid". A rosace of segments placed on plates and sprinkled with icing sugar and put under the broiler for a few moments, can be arranged around a big ball of chocolate. Here again, the cooking should be very brief.
"Clementine polenta": cook the polenta in a very light syrup (half water, half clementine juice with a little honey) and cool to lukewarm, before adding some chopped chocolate and clementine segments. Serve the polenta in slices, drizzled with warm melted chocolate.
Christophe Philippe, chef at La Table Corse in Paris, sautés clementines in olive oil and rosemary for a few seconds to make a worthy side dish to a shoulder of lamb. He uses the characteristic leaves to decorate the plates.
Another suggestion from Christophe: peel clementines from the bottom in order to retain the leaves and stem. In this way you can hold on to the entire fruit to plung it into a boiling thyme syrup, to cook and candy it. Serve with clementine jam and a glass of limoncello, other specialites of Corsica.
Clementines, says Chef Henri Boutier of the La Villa Corse in Paris, give flavor and a note of freshness that explode in the mouth. "I like to serve clementines with duck breast and potato gaufrette. Simply make a honey reduction and immerse the clementine segments for barely 5 minutes."
Some of his other ideas: dessert coulis to use as a garnish, deliciously colorful mousses and finally, glazed clementines served with ice cream. Put them into a 80° C (160° F) oven for 1 hour with melted honey, sugar and a very light perfumed olive oil.
Savor the fresh flavor of raw clementines
A few clementine segments paired with some very thinly sliced fennel bulb, toasted hazelnuts, diced raw salmon and a cider vinegar sauce with a touch of honey... an amazing combination.
A lamb's lettuce salad, a few clementine segments and some lemon juice will delight your palate.
Some clementine zest will flavor a grated carrot, endive and celery salad, or even a celery remoulade.
A delicious pairing of clementine pulp, yogurt, honey and lemon juice will make wonderful frosted clementines.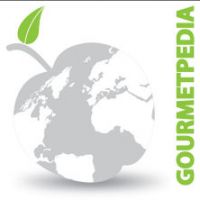 ©Copyright MSCOMM 1996 – 2022. Michèle Serre, Éditeur
Recipes

Products

Entertaining

Chefs

Hints & Tips

Glossaries