From the market to your table
All about cep > From the market to your table
They should be clean, firm and unmarked, with the head securely attached to the stem.
The stems should be firm. The "gill" part of the underside of the cap may be yellow or green but should not tend towards brown.
Ceps are delicate, but will keep several days in the refrigerator in a plastic bag supplied with air holes.
To keep longer, place in olive oil. Ceps cannot be frozen.
It is best to remove the tubes on the underside of the mushroom, which have a tendency to become slimy.
Mushrooms must not be washed. Scrape them with a knife blade or brush them off. The caps can also be wiped clean using a damp cloth. Cut off any spoiled sections as well as the earthy bottom of the stem.
Never soak mushrooms in water - they are like sponges and will soak up the liquid.
Keep the cep stems if you do not use them, as well as the "gill" section (if it is too mature) to flavour sauces and soups.
Mushrooms can be cooked in a pan with or without fat, but always on low heat to start, in order to "sweat" them. When their cooking water has evaporated, they can then be braised or sautéd.
They retain all their flavour when dried. Place them on a platter at room temperature or in a very low oven. Once dried, they can be pulverized to be used in many dishes, or else rehydrated in cooking liquid.
Normandy
Sautéd and served in a cream sauce with mussels to nap poached whitefish
Auvergne
They are stuffed with minced mushroom, garlic and shallots
Poitou
Grilled with walnut oil
Gascony
Stuffed with garlic and raw cured ham
Jacques & Laurent Pourcel's Tips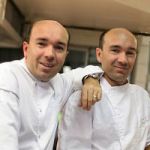 The porcini mushroom, also known as the cep, cèpe or boletus, is available from early summer on. It loves playing hide and seek, blending into the leaves and needles to escape from view.
If you aren't lucky enough to be able to pick them yourself, buy them. They're available in the market, waiting to fill your basket and jump into your skillet and onto your plate.
Porcini should be firm, dry and unblemished. The cap should be firmly attached to the stem. Opt for smaller, tenderer ones. To clean, a simple light wipe will do to remove any soil.
Porcini need to be cooked and eaten quickly - they don't wait. Serve with love and a respect for their natural flavor. Pair with butter or oil, make them sing with garlic. Invite them to your table soon.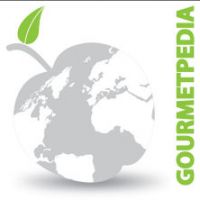 ©Copyright MSCOMM 1996 – 2021. Michèle Serre, Éditeur
Recipes

Products

Entertaining

Chefs

Hints & Tips

Glossaries