From the market to your table
All about fine herbs > Dill > From the market to your table
It is best to buy fresh dill since every other form of storage or presentation diminishes its essential flavour
Fresh: in the refrigerator in a plastic bag
Dried: in a closed airtight container, kept away from light
Frozen: chopped into an ice cube tray and covered with water to which some vinegar has been added
Seeds: in a closed airtight container, kept away from light
Dill is torn or chopped when raw
Loves being added to brine for pickles
pairs well with fish: grilled, en papillote, or cooked in court bouillon, or in sauces for fish
never boil dill sprigs; throw into a stock or hot sauce only at the last minute, over low heat
milder and less bitter than the seeds, fresh dill leaves also give off more flavour
Hints and tips: Dill is a refined aromatic herb which does not pair well with dominant flavours like garlic or olive oil
Substitute
A large quantity of fennel, or better yet, a mixture of fennel and caraway with a touch of mint
A Marriage of Passion and Reason
Its scent is somewhat reminiscent of parsley, but its flavour is actually more like anise, though milder than its cousin, fennel. Beloved by the Russians, Scandinavians and Germans, it is used to flavour English cucumbers in cream, and Scandinavian potatoes. Dill pairs equally well with butter and cream, meat balls and blanquettes as with acidic foods like vinegar and marinades, sour cream and pickles.
With Alain Labrie, former chef of Auberge Hatley (Relais&Châteaux) in Quebec
Though it has a light fresh taste, dill can become strong depending on the quantity you use. It is excellent for fish, but try a few sprigs in a summer fruit salad on the patio.
Dill can enliven somewhat bland winter salads, and is best with milder greens like Boston or head lettuce rather than strongly-flavoured lettuces like Niçoise or escarole. Coarsely chop one bunch of dill per head of lettuce.
Dill adds zest to cream sauces, eggs, white meats or simple vegetable sautés. Always add it at the end of the cooking time or the flavour will dissipate.
Dill enhances cream sauces, eggs, white meats or a simple sauté of vegetables. Always add it towards the end of cooking or its flavour will fade.
It is perfect for making dill pickles, including gherkins, and for fish, whether grilled, cooked in court-bouillon or en papillote, and for flavouring sour cream or butter.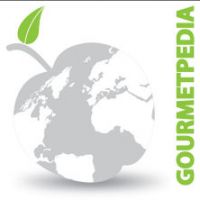 ©Copyright MSCOMM 1996 – 2021. Michèle Serre, Éditeur
Recipes

Products

Entertaining

Chefs

Hints & Tips

Glossaries