Buying, storing, preparing, cooking
The skin of the guinea fowl, when fresh, should be an attractive color. The body should be plump and a whole bird should weigh in the neighborhood of 1.4 to 1.8 kg (3-4 lb.) to give you the most versatility, as well as making the bird easier to work with. Its meat is fine, though sometimes dry. Choose birds with supple skin, smooth feet and a flexible beak: signs the bird is young and tender.
You can find the following cuts: whole, supreme with wing bone, leg, boneless leg, liver.
Remove the guinea fowl from its wrapping, wipe it with a damp cloth and empty and rinse the cavity if necessary. Place on a plate, cover with plastic wrap and store in the coldest part of the refrigerator for two to three days.
When fresh, it can be stored in the refrigerator like any other poultry.
A frozen guinea fowl can be stored in the freezer – provided that the temperature is below
-18° C – for up to 12 months from the date on the packaging. When you're ready to cook it, place it in the refrigerator to thaw overnight. You'll have to allow three hours thawing time per pound (500 g).
This very juicy white meat can be cooked like other poultry: oven-roasted, braised, etc.
Basic method: season the guinea fowl inside and out, rub it with 50 g (3 tbsp.) butter and a tablespoon of oil and roast in a preheated 200° C (400° F) oven, allowing an average of 25 minutes cooking time per 500 g (1 lb.) Avoid overcooking to prevent the meat from drying out. Remove from the oven and let rest for 10 to 15 minutes before carving so that the meat has time to relax.
In order to maintain constant humidity in the oven to keep the guinea fowl from drying out as it cooks, we suggest placing a small bowl of water or broth alongside the roasting pan. That's all that's necessary to keep the bird moist. And don't forget to baste the guinea fowl with the pan juices two or three times during its cooking time. It's all about moistness!
The legs can be prepared as "confit" and the breasts removed.
Guinea fowl pairs well with fruit, honey or maple.
Breast-stuffed leg
Guinea fowl can be boned and prepared in various guises. Dip the guinea fowl breast in beaten egg white; roll in a mixture of finely chopped flat-leaf parsley and tarragon and place it into the boned thigh. Sear in a skillet and finish cooking in the oven at 180° C (350° F) for about 15 minutes. Serve with reduced guinea fowl or veal stock, to which you've added a few strips of sun-dried tomato, a small spoonful of green peppercorns and some diced lemon pulp.
Be daring! Guinea fowl roasted with honey
Prepare a guinea fowl with 2 thyme branches and 6 branches of rosemary. Roast for 45 minutes. Half-way through the cooking time, pour 150 ml (10 tbsp.) honey over the guinea fowl and finish cooking. Add 150 ml honey and brown under the broiler for a few minutes. While the guinea fowl is resting in a warm place, deglaze the roasting pan with 150 ml fruit eau-de-vie, cider or sweet wine. Reduce the cooking juices by half, and whisk in 30 g (2 tbsp.) of butter. Serve with peach or nectarine wedges sautéed in butter.
Nutritonal values per 100 g
Calories: 158; water: 68.9 g; carbohydrates: 0 g; fat: 6.45 g; protein: 23.4 g; cholesterol: 74 mg.
Rich in calcium, iron, magnesium, phosphorus, potassium, sodium, zinc, selenium, vitamins A (retinol), B and C.
Naturally rich in vitamins B1 and B2, guinea fowl can contribute to the healthy functioning of the body, in particular the nervous, muscular and cellular systems. Rich in magnesium and calcium, it contains three times more iron than fish! Low in calories and cholesterol, it's a healthful diet food, with a higher protein content than red meat.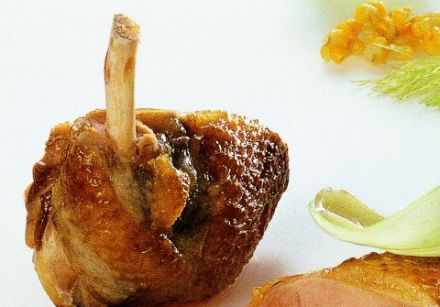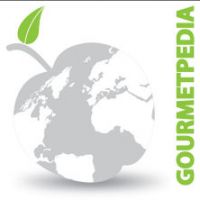 ©Copyright MSCOMM 1996 – 2022. Michèle Serre, Éditeur
Recipes

Products

Entertaining

Chefs

Hints & Tips

Glossaries