Jerusalem artichokes with Jean-Michel Lorain
All about Jerusalem artichoke > Jean-Michel Lorain shares with us...
Market: September to April
Size: 8 cm long and 80 g on average
The Jerusalem artichoke really represents the renaissance of what today are called "forgotten vegetables," because it was one of the first to come back into favor with cooks.
It was for a long time associated in people's minds with hard times, wars or famines, and for this reason was underappreciated. I can personally attest to this, because I was never able to get my grandfather to eat them! Today, he has been completely rehabilitated and it's only right, because the Jerusalem artichoke is really one of the best products we have. Its slightly sweet artichoke-like flavor is very refined and subtle, and I admit that I'm a real fan.
What's more, it's very good for you, because it's high in fiber, trace elements and minerals.
You'll find two colors on the market: pink or beige, but the color has no effect on the flavor. It's easily recognizable by its irregular shape.
Choose Jerusalem artichokes that are clean, very firm and smooth-looking. Avoid tubers that are too knotty, which would make them harder to peel.
You can store them in your vegetable crisper in the refrigerator, but be careful: they tend to dry out quickly, losing their principal qualities.
To prevent dehydration, cover them with slightly damp paper.
Some people recommend not peeling them before cooking them, but simply brushing them well under water. I tried this method, but I wasn't convinced, because to my mind you lose the subtlety of their flavor and they become much stronger. So I peel them with a small knife and immerse them immediately into water with a little lemon juice to keep them from darkening. Then they can be prepared in numerous ways. Grated or sliced into thin rounds and served raw, they're a real treat because you can enjoy their artichoke flavor and refreshing crunchy texture. To get the most from them, season them at the last moment, just before serving.
Jerusalem artichokes like vinaigrettes with character: made with lemon, fine vinegars such as mead vinegar or verjuice, and oils like olive, pistachio or almond oil. They can be cooked in various ways: steamed (en papillote), cooked in a covered pan with a little water and butter, sautéed or boiled in well-salted water.
Leave them slightly crunchy, which will bring out their best (unless you plan to make a purée or soup). One of the great classics at La Côte Saint-Jacques is Jerusalem artichokes with truffle. In this recipe, it is cut into small pieces, cooked in water, drained and bound with reduced cream to which you add some truffle. Even without the truffle, it's excellent and I encourage you to try it. However, don't cook the Jerusalem artichokes directly in the milk or cream because they turn quickly. Soups, purées and gratins are equally remarkable.
The refinement of its flavor allows the Jerusalem artichoke to be combined with numerous seafoods: fish, of course, but I also have a soft spot for pairing it with scallops.
It is also well-suited to accompanying meats, offal and game, but in particular I suggest veal and foie gras that go with it perfectly.
..........
Adapted from "Légumes", Collections de Jean-Michel Lorain, Editions Glénat.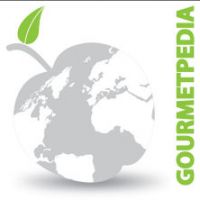 ©Copyright MSCOMM 1996 – 2018. Michèle Serre, Éditeur
Recipes

Products

Entertaining

Chefs

Hints & Tips

Glossaries