Lettuce - It's All About Dressing Well!
All about vegetables > Lettuces > Salads: It's All about Dressing Well!
Though a salad dressing or vinaigrette can be prepared in a flash, it's best to make it a little ahead of time so that the various ingredients can get to know each other. Their flavors will blend with refinement, bringing sophistication to your salad.
The basic vinaigrette recipe - one part vinegar to three parts oil, with a little salt and pepper - can be expanded on and varied according to your whim, with the addition of various ingredients such as shallot, onion, garlic, tarragon, chervil, capers, anchovies, hardboiled egg, etc.
Adding a small spoonful of Dijon or other robust mustard makes the dressing creamy and perks up rather bland greens. Simply combine the mustard with the vinegar and then very gradually whisk in the oil. The resulting emulsified consistency is a must if you want to use the vinaigrette for dipping endive or artichokes leaves.
By replacing the vinegar with lemon juice, you get a citrusy dressing that will enhance just-ripe tomatoes or a seafood or fish salad. In this case, use equal parts lemon juice and oil. Dill is also a happy addition to this combination.
In cheese dressings, particularly those made with blue cheese, replace the oil with crème fraîche or yogurt or a combination of both. They will benefit from a spoonful of mustard, too, as well as a touch of vinegar or lemon.
A number of oils can be used in making salad dressings. Peanut oil, once the most popular, has given way to sunflower or canola, relatively neutral oils that are good for mild greens such as Boston, spinach or cress. Extra-virgin olive oil, rich and digestible, has an incomparable flavor. It offers a whole gamut of aromas and flavors, with vegetable or floral notes, hints of almond, honey or green tomato, brine or artichoke, that vigorously enhance slightly bitter combinations such as curly endive, escarole, radicchio and mesclun. Olive oil marries perfectly with garlic and tarragon. Walnut oil, very flavorful, prefers shallots and can hold its own against even the bitterest chicory. Suave hazelnut oil can accompany any salad, particularly if you add some mushrooms or artichoke hearts. As for sesame oil, it should be used sparingly: a few drops are enough to add an Asian note.
Let's talk about vinegars now. Balsamic vinegar is presently all the rage. It has a unique, slightly sweet flavor that is matchless. Combine it simply with oil, without anything else to mask the taste. Sherry vinegars are also appreciated for their assertive flavor. You can also use (without going overboard) infused vinegars such as raspberry, shallot and tarragon. Cider vinegar is milder. White wine vinegar is good for dressing strongly-flavored greens such as escarole, romaine, arugula and endive. Red wine vinegar, with its more assertive taste, is more often paired with delicate lettuces.
For a salad that's full of freshness, toss in some pieces of fruit: skinless orange segments, nectarine slices, diced apple, etc. Add a spoonful of honey to your vinegar (or lemon) and oil mixture.
Have you ever considered adding a drizzle of maple syrup to your vinaigrette? Sweet and delicious, it's a great pairing with your salad greens, whether head lettuce, frisée… Make your vinaigrette using the mustard-oil-vinegar combination mentioned above. Add 1 tbsp. each of maple syrup and cream for each 250 ml (1 cup) dressing.
Mild lettuces such as Boston or lamb's lettuce can be dressed with just a little crème fraîche or yogurt flavored with chopped chives or mint and a grinding of fresh pepper.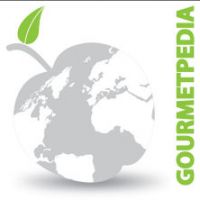 ©Copyright MSCOMM 1996 – 2023. Michèle Serre, Éditeur
Recipes

Products

Entertaining

Chefs

Hints & Tips

Glossaries