Buying, preparing, cooking
All about melon > Buying, cooking

Some people will tell you that a melon should feel very heavy, with the skin beginning to show signs of cracking around the stem end. Others, however, say that an examination of its "belly button" is the best way to judge a melon's ripeness.
"I don't know why people insist on shaking or thumping melons, says Jean Joho from Everest Restaurant in Chicago. To know if a melon is ripe, all you have to do is press lightly near the stem end. If the rind gives a bit, the melon is ready. And then there's the scent: when it's perfectly ripe, you can smell it!"
Personally, I think it's not just the ripeness that matters, but also the flavour, sweetness, texture and so on. As the humorist said, "Fickle friends are like melon-lovers… They have to try out fifty before finding the right one."
Melons will keep for several days at room temperature or in the refrigerator, depending on their degree of ripeness. In the West Indies, melons are sometimes covered with blankets so that they ripen more quickly.
A whole melon can be left in a cool place. Once cut, cover the unused portion with plastic wrap and refrigerate immediately. It will keep 2 - 4 days.
Cut the melon in half. Using a melon baller, remove the seeds in the central cavity, then gently remove the flesh in balls, being careful not to cut through the peel.
For a fancier presentation, cut the melon in a sawtooth pattern, either around the center or three-quarters of the way up from the stem end, depending on the desired presentation. When hollowed out, this attractively cut melon can be used a serving bowl for a sweet or savory salad.
Melon pairs well with lemon verbena, coconut, shrimp, poultry, etc.
Did you know that cubes of watermelon added to the pan juices of fat roasted meats will thicken the sauce and remove some of the fat? You can actually deglaze a pan with watermelon. How about sautéed lamb chops with watermelon?
Enjoying
Melon pairs well with lemon verbena, goat cheese, raw ham, Port, coconut, shrimp, poultry and smoked salmon.
Cantaloupe macerated in Port
Salad of honeydew melon, cress and prosciutto, dressed with olive oil, balsamic vinegar, honey, salt and pepper.
Melon is a refreshing addition to seafood, salmon and crab salads.
For an original presentation, wrap a slice of melon in a sheet of brick pastry with herbs and fresh cheese and deep fry.
Melon sorbet - proceed as with other sorbet recipes - mix the pulp and syrup in a food processor, finish in an ice-cream maker
be daring: add a spoonful of lavender flowers or a handful of mint leaves for each 1 1/3 lb. of pulp
or replace the water with 1 cup white wine and flavor with 1/2 cup Curaçao

Gourmet salad
Scoop out the flesh of a small green-fleshed melon (like a Galia) with a melon baller; combine with lychees and sugar. Refrigerate. For a quick lunch, add some strips of ham.
Fruit salad
Slice or cube some melon, pears and apples; add some green grapes and raspberries; add some torn mint leaves; let sit for an hour before serving
Chicken and melon salad
Arrange some cold chicken and Galia or honeydew melon on a bed of lettuce; thin some baker's cheese with a little cream; season with salt and pepper; add some chopped chives and mint; garnish with currants that have been plumped in a little dark rum.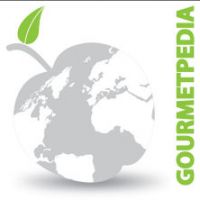 ©Copyright MSCOMM 1996 – 2020. Michèle Serre, Éditeur
Recipes

Products

Entertaining

Chefs

Hints & Tips

Glossaries