Quick Ideas from Snacks to Desserts
All about mirabelle or yellow plum > Quick Ideas from Snacks to Desserts
Enjoyed on their own or cooked in a sweet or savory recipe, as a snack or dessert, mirabelle (yellow) plums are a delicious back-to-school treat.
A perfect source of energy, mirabelle plums are a "candy" fruit that children love eating at recess or after school. A few mirabelle plums and you're reinvigorated!
When you're in a rush: Lightly cook the mirabelle plums into a compote and serve them with little commercially-prepared waffles. Sprinkled with icing sugar, they're a real treat!
Play with the colors: make some red shortbread cookies by adding a little crème de cassis to the dough. Serve them topped with pitted mirabelle plum halves. During the dog days of summer: consider a granita made with mirabelle plums. It's easy: in a blender, combine some Earl Grey tea that has been frozen into ice cubes, along with pitted mirabelle plums… that's it!
For a change from the traditional chips and peanuts, consider serving mirabelle plums with pre-dinner drinks.
On tapas-style skewers
As easy as could be! Simply pit mirabelle plums and place them onto wooden skewers, interspersing them with thin slices of country ham, slowly-cooked shallots, duck breast, goat cheese or even melon…
To garnish your glasses
Split a mirabelle plum in half and set it on the edge of a nice champagne coupe.
Do you want to tantalize your taste buds with some exotic flavors or new sweet/savory dishes? Think mirabelle!
In a tagine: added to chicken breasts at the beginning of the cooking time and cooked to a compote, mirabelle plums bring an original touch to this traditional North African dish.
With rabbit: when making summer kebabs, alternate pieces of white rabbit meat with mirabelle plums. Perfect for a quick delicious meal!
With duck: replace the traditional oranges with mirabelle plums. They will gently caramelize the meat and skin.
With pork: in a cocotte or Dutch oven, cook the mirabelle plums to a compote with pork tenderloin. An ideal way to make the meat tender and fruity, imbued with all the flavors of mirabelle plums! Cover and simmer for 1 hour. Add some almonds to the tagine along with raisins and slowly-cooked onions. Cook 30 minutes longer. Sprinkle the tagine with chopped cilantro just before serving.
The juicy refreshment of golden mirabelle plums is always a welcome addition to a hot late-summer meal.
To play off the simplicity and beauty of the lines, present a duo of roasted mirabelle plums and mirabelle coulis on Chinese chopsticks.
For a gourmet delight, adapt the traditional recipe for crêpes Suzette by adding fresh mirabelle plums and some mirabelle eau-de-vie.
For a lighter-than-air mille-feuille, replace puff pastry with sheets of brick and the pastry cream with a mirabelle compote!
..........
Photo : Christian Adam / Canetti Conseil.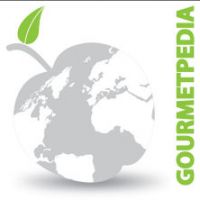 ©Copyright MSCOMM 1996 – 2022. Michèle Serre, Éditeur
Recipes

Products

Entertaining

Chefs

Hints & Tips

Glossaries