Let's drink lighter - it's summer!
Today Olivier Poussier delights us with advice on so-called "summer" wines.
What wine should I choose to go with salad, grilled meat or fish?
This is a question we're asked frequently, so we went right to the source and asked Olivier Poussier (World's Best Sommelier 2000) to help us make our choices. Today Olivier Poussier delights us with advice on so-called "summer" wines. He is always careful to include some on the wine list that he oversees at Lenôtre. "I strongly believe in the seasonality of wines. Our taste inspirations are not the same in summer as in winter. In summer, because of the outdoor temperature and humidity, our palates want cooler and more thirst-quenching drinks, wines with less body and strucutre."
"When it comes to wines, fruity is favored over woodsy, light over strong, and lively over heavy. It's only natural that our bodies prefer this kind of wine. The most important thing in suggesting wines to customers or buyers is to opt for vineyards that, because of their latitude, climate, grape variety and wine-making process can claim to make light wines. The term 'light' is not pejorative here - and I might add that it's completely appropriate because there are some lovely typical wines that are light and delicious, while still respecting their appellation and terroir."
Examples - summer aperitif wines
Vouvray Pétillant - Domaine Huet, Noel Pinguet
Cerdon Rosé - pétillant naturel, Renarda -fache
Muscat Herrenweg de Turckeim 2002 - Leonard Zind Humbrecht
Cabernet d'Anjou 2003, Domaine Vincent Ogereau
What wines pair with salads?
A salad is made up to some extent of vegetables, raw fish, shellfish or cold meat. It's very important to look at the main ingredient and to choose a wine of a color to match all these elements. The common denominator in all salads is the vinaigrette, which will also determine the choice of wine. The acidity of the vinegar or the lemon juice requires a bright lively wine with good acidity which can stand up to the vinaigrette; therefore whites or rosés are the best matches.
The other element is the vegetable aspect in the salad's flavors: it's important that the wine reveal both its aromatic and gustatory palette, as well as fruity and vegetable notes. Young wines are best for meeting these criteria.
| | |
| --- | --- |
| Example | Pairing |
| Marinated pepper salad | Côte du Sud-Ouest (France) |
| Country-style salad | Brouilly |
| Baltic salad | Riesling |
| Mesclun and fresh goat cheese | Sancerre |
What wines pair with grilled meats?
There are a number of possibilities available to consumers:
Moderately powerful reds from various regions,
rosés with character produced by the "bleeding" method.
When it comes to red wine, it's important to take into account the type of meat and the cut (leaner, fattier, etc.)
Your choice will not be the same for grilled chicken and beef ribs. The wine must be adapted to the family of meat or poultry.
It's important to serve the wine at the proper temperature. Heat is a a factor in wine's flavor dissociation: alcohol predominating, for instance. Don't hesitate to plunge the bottle into a pail of cold water up to its neck, adding ice cubes as necessary to maintain a constant temperature.

| | |
| --- | --- |
| Example | Pairing |
| Poultry | Burgundy |
| Pork chops | Fleurie |
| Beef rib | Côtes du Rhône |
| Lamb shoulder | Côte du Roussillon |
What wines pair with grilled fish?
Here again, the type of fish and the sauce will influence the final choice.
For example, the slightly briny flavor of grilled red mullet is interesting with a flavorful red or a powerful rosé.
Sea bass with fennel, on the other hand, would be perfect with a Mediterranean white.
Grilled spiny lobster demands a powerful and aromatic white wine with character.
Simple sardines require a young lively white wine to contrast with the fish's fatty flesh.
Grilled turbot served with Choron sauce (bearnaise with tomato) would be good paired with a southern French rosé.

Example
Pairing
Red mullet
Red Collioure or a powerful rosé
Grilled sea bass with fennel
White Bellet
Sardines

A lively young white

White Saumur

Lobster or spiny lobster

A white with character

Corsican white

Grilled turbot with Choron sauce
Côtes de Provence rosé
These are the relationships between food and wine that the sommelier must always take into account to give a little more meaning to pleasure.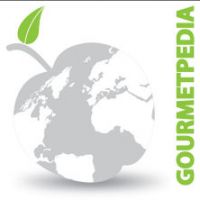 ©Copyright MSCOMM 1996 – 2023. Michèle Serre, Éditeur
Recipes

Products

Entertaining

Chefs

Hints & Tips

Glossaries