From the market to the table
All about sea urchin > From the market to the table
Place the sea urchins in a container covered with a damp cloth. Do not immerse them in water or place them in an airtight container which would prevent them from breathing. They should be kept at a temperature between 0 and 4° C (32-40° F). In their shells they will keep for 3 days; shelled for 1 or 2 days.
Because of their spines, sea urchins have to be opened with a thick cloth or gloves.
Using small pointed scissors, cut off the top quarter or half of the "shell," beginning from the soft area where there are no spines (the mouth).
Discard the lid. Remove the digestive organ. Gently remove the tongues with an espresso spoon.
Save and strain the liquid from the sea urchins.
Wash them under running water and dry well to remove any trace of moisture. Save several "shells" for presentation.

Raw, sea urchin can be garnished with lemon juice, shallot and salt. Try it as ceviche (simply marinated with a drizzle of oil and yuzu [Japanese lemon juice]) or cooked for a few minutes in its shell by steaming it like an egg.
The liquid is excellent. Measure it, add gelatin according to its volume, and pour into the emptied shells to which you've returned the edible parts. Place in the refrigerator to set. The liquid should be gelatinous but not firm.
The sea urchin can also be made into a sauce or purée, used to flavor sauces or scrambled eggs. It's the main ingredient in "oursinade," a Provençal sauce that accompanies poached fish. (The name also refers to a sea urchin soup.)

Sea urchin butter
Open the sea urchins. Remove the tongues. Combine 50 g (2 oz.) sea urchin tongues with 3 tbsp. butter, 2 chopped shallots, sweated in butter, some chives and 50 g (2 oz.) powdered almonds. Use as an accompaniment for baked or pan-fried fish.

Scallops with sea urchin purée
Blend sea urchin purée into some clarified butter. Season with salt and pepper. Slice some large scallops into thin petals. Arrange on a baking sheet; sprinkle with small drops of the sea urchin butter and some lemon juice. Pass under the broiler for a few seconds.

Sea urchins with scrambled eggs
Prepare 1 shell per person, as described above; pat dry. In a bowl, beat 1 egg per shell with a little cream, salt and pepper. Cook the eggs in butter in a non-stick skillet over low heat, stirring the outer edge into the middle without letting the eggs form an omelet. Remove from the heat while still fairly runny. Fill the sea urchin shells and place in a 150° C (300° F) oven for a few minutes. Garnish with coral and serve hot.

Buying
A fresh sea urchin has firm spines and a tightly closed orifice.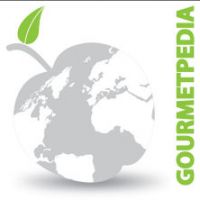 ©Copyright MSCOMM 1996 – 2023. Michèle Serre, Éditeur
Recipes

Products

Entertaining

Chefs

Hints & Tips

Glossaries