All about watermelon > Health and nutrition
Watermelon is made up of 92% water is has fantastic hydrating qualities. Water plays a vital role in regulating body temperature, transporting nutrients and oxygen to cells, eliminating waste and protecting joints, organs and tissue.
Low in sugar and fat and with no cholesterol, this heavy fruit comes in light when it comes to calories, with only 34 per 100 g. You can eat its crisp wedges without guilt, especially since it also contains numerous vitamins.
Depurative and diuretic, watermelon can act as a meal replacement on cleansing days when you want to give your digestive system a break. Be careful in this case not to combine it with another food; it can react badly and your stomach may feel the effects.
Nutritional values per 100 g
Energy : 30 / 34.79 calories
Water : 91.45 g
Proteins : 0.61 g
Carbs : 7.15 g
- Total sugars : 6.2 g
- Fibers : 0.4 g
Salt : 0 g
Minerals & oligo-éléments
Calcium : 7 mg
Iron : 0.24 mg
Magnesium : 10 mg
Phosphorus : 11 mg
Potassium : 112 mg
Sodium : 1 mg
Zinc : 0.1 mg
Copper : 0.04 mg
Manganese : 0.04 mg
Selenium : 0.4 µg
Vitamins
Vitamin A :
- ß-Carotène : 303 µg
Vitamin K : 0.1 µg
Vitamin C : 8.1 mg
Vitamin B1 : 0.03 mg
Vitamin B2 : 0.02 mg
Vitamin B3 : 0.18 mg
Vitamin B5 : 0.22 mg
Vitamin B6 : 0.05 mg
Vitamin B9 :
- Folates : 3.1 mcg
Fats & Fatty acids
Fats : 0.15 g
- Saturated fat : 0.02 g
- Monounsaturated fat : 0.04 g
- Polyunsaturated fat : 0.05 g
- Omega 9 : 0.04 g
- Omega 6 : 0.05 g
- Cholesterol : 0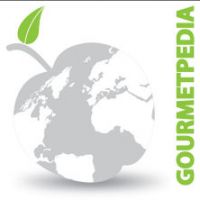 ©Copyright MSCOMM 1996 – 2022. Michèle Serre, Éditeur
Recipes

Products

Entertaining

Chefs

Hints & Tips

Glossaries