If you want to entertain during the Holiday Season without having to cook…
Or if you'd like to host a 5 to 7 party at the office for your employees…
Consider a wine and cheese!
On your cheese platter, balance mild, medium and strong flavours; you may also wish to have a theme by offering cheeses from the same family or region. In the latter case, serve a "vin de pays" from the same region.
Although there are hundreds of cheeses available on the market, they can be classed in 8 families. Hard or soft, angular or round, golden or veined with blue, coppery or bright white, solid or scattered with holes, with a strong smell or a scent of fresh cream, there is a cheese to tempt every palate.
If you plan to set out several platters at your party, arrange cheeses, wines and accompaniments in groupings. Your guests can then put together their plates in a complementary way and your party will become a tasting!
Tips
Your cheese trays should be served at room temperature (except for fresh cheeses) and removed from their packaging - set them out one hour before the arrival of your guests so that they will be at their peak of flavour and texture.
Be sure the cheeses are not touching.
Provide a separate knife for each cheese.
Write the name of each cheese on a label that you can stick into each cheese with a toothpick.
Examples
Fresh goat cheese
Ricotta
Cottage
With their mild fresh taste and acidity, they represent cheese in its "childhood." Soft and creamy, they often have an attractive fresh milky whiteness. Unfermented and unripened, they are made from milk or cream that must be pasteurized.
How should they be eaten?
These cheeses should be served very cool - bring the platter out of the refrigerator just before serving. These are creamy cheeses that go very well with crudités and flavourful specialty breads, such as olive bread.
Wines
Light and fruity wines, served cool
Surface-Ripened Soft Cheeses
Examples
Brie
Camembert
Carré de l'Est
Chaource
Coulommiers
Neufchâtel
Saint-Marcellin
Creamy specialty cheeses These are cheeses traditionally covered with a fine white mould called "bloom." Their interior is soft and creamy, of a pale yellow colour when the cheese is well made. Unlike fresh cheeses, these soft cheeses undergo 2 to 6 weeks of cellar ripening after they are drained in perforated moulds.
Accompaniments
Good pairings
A soft, well-rounded red wine like
Côtes du Rhône
Bourgeuil
Brouilly
Saint-Émilion
Pinot noir d'Alsace
Chardonnay
Gaillac
or a Sparkling Wine
Examples
Époisses
Livarot
Maroilles
Mont d'Or(Vacherin)
Munster
Pont l'Évêque
Specialty Cheeses Their soft, smooth, shiny rind ranges from an attractive yellow to orangey-red. They differ from the preceding cheeses in that they are thicker and undergo a washing phase in salted warm water to hasten and encourage the formation of a soft rind and to further bring out their flavour.
Accompaniments
Rustic, hearty country-style breads
Good pairings
Well-structured and fairly full-bodied wines like
Côtes de Nuit
Saint-Émilion
Côtes du Rhône
Chateauneuf du Pape
Examples
All goat cheese
Fresh chèvre
Banon
Crottin de Chavignol
Picodon
Sainte-Maure
Selles-sur-Cher
Valençay
White or rolled in ash, sprinkled with aromatics or wrapped in a grape leaf, their only point of commonality is that they are made from goat's milk. They have a distinctive goat cheese flavour and range from fresh cheese to pressed cheese.
Their fine, smooth consistency becomes firmer with age.
Accompaniments
Rusks Salad with walnut oil
Confit tomatoes
Good pairings

Sancerre
Mâcon
Côtes du Rhône
Chinon
Bourgueil
Sauvignon / Fume Blancs
Try Banon with a vin du pays, a white Cassis, for a very Provençal pairing.
Examples
All Blue cheese
Bleu d'Auvergne
Bleu de Bresse
Bleu de Causses
Bleu de Gex
Fourme d'Ambert
Roquefort
Stilton
These white cheeses owe their name to the thin blue marbling that runs through them. The length and conditions of ripening vary.
Except for Roquefort, made from sheep's milk, the other blues are made from cow's milk.
Accompaniments
Walnut or raisin bread
Roquefort is a perfect partner for pears
Good pairings

Graves
St-Émilion
Côtes du Rhône
Cahors
Corbières
Stilton prefers Vintage or Tawny Port
Roquefort pairs well with French Wines as listed but you can serve also a Sauternes or a late harvest wine
Examples
Cantal
Pyrénées
Mimolette
Morbier
Reblochon
Saint-Nectaire
Salers
Ossau-Iraty
Saint-Paulin
Tomme de Savoie
Under their hard rinds, these mild-flavoured, nutty cheeses are firm and pliable. The texture comes from a particular step in the cheese-making process: the curd is placed in moulds and pressed. The ripening lasts 1 to 12 months during which the cheeses receive careful attention; they may be turned, washed and brushed regularly. Country-style bread
Accompaniments
Good pairings
There are numerous good pairings like
Pyrénées and Madiran
Beaujolais
Gamay
Cabernet Sauvignon
Merlot
Reblochon and Tomme with a fruity Savoy white;
Cantal and Saint-Nectaire with a Burgundy
Salers likes a fruity red such as a Mâcon, a Burgundy or a local eau-de-vie such as Gentiane
Cooked Pressed Cheeses or Firm Cheeses
Examples
Brick
Cheddar
Colby
Emmental
Farmers'
Gouda
Gruyère
Provolone
Beaufort
Comté
Gruyère These cheeses come from the Jura or the Alps where the mountain-dwellers traditionally produced a supply for the winter in the high mountain pastures.These are large cheeses, with a blond rind and a pale yellow interior that in some varieties is typically filled with holes.
Unlike uncooked pressed cheeses, the curd is heated for a long period before pressing.
The ripening can last almost a year in cold and warm cellars during which time the holes form.
Accompaniments
Rusks and fruit
Good pairings
A lively white or astringent red like
A wine from the Jura
Pair Beaufort with a white Savoy wine
or a vin jaune from the Jura
Cabernet Sauvignon
Very mature cheddar will pair well with Syrah (Shiraz) or Zinfandel
Examples
Processed cheeses
Spreadable cheeses
These are soft smooth mild-flavoured cheeses that are often flavoured with other ingredients.
Plain or enriched with nuts, ham, garlic, herbs or spices… they are made from one or more pressed cheeses, to which milk, butter or cream are added.
Accompaniments
These cheeses are perfect for canapés
Place the cheese into a pastry bag and pipe onto endive leaves
Form rosettes on crackers
Fill little choux pastry puffs
They love fresh chopped chives, ham, etc.
Good pairings
Light whites or reds like
Beaujolais
Costières de Nîmes
Coteaux du Languedoc
Saumur-Champigny
or Beers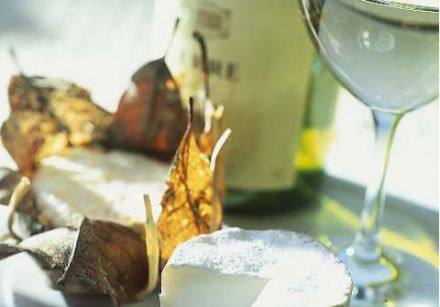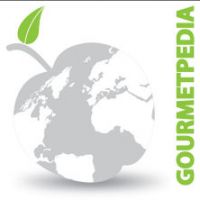 ©Copyright MSCOMM 1996 – 2022. Michèle Serre, Éditeur
Recipes

Products

Entertaining

Chefs

Hints & Tips

Glossaries