In keeping with the spirit of renewal in the South African wine industry, in recent years over 40% of the vineyards were replanted as the industry has realigned its product to compete globally, moving from volume production to noble cultivars and quality wines. South African vineyards were once dominated by white grape varieties but the predominantly red new plantings shifted that. In the last two years, winegrowers have started planting more whites than reds, a reversal of the 10-year trend to planting more reds.
Noble varieties which have been cultivated increasingly in the past few years include Sauvignon Blanc and Chardonnay, which produce top-class white wines, and Cabernet Sauvignon, Shiraz and Pinot Noir. A significant proportion of our red wine vineyards are currently very young – 74,8% are under 10 years old.
Although most of the vine varieties cultivated here today were originally imported, up to now six local crossings have been released. The best known of these is a red variety, Pinotage, a hybrid of Pinot Noir and Hermitage (Cinsaut), which more recently is cultivated locally on a fairly large scale.
The Worcester Region has the most vineyard plantings (20% of all vines), followed by Paarl and Stellenbosch (17%), Malmesbury (15%), Robertson (13%), Olifants River (10%), Orange River (5%) and Little Karoo (3%).
The Worcester Region also produces the most wine (24%), followed by Olifants River (17%), Robertson (14%), Paarl and Orange River (12%), Stellenbosch and Malmesbury (9%), and Little Karoo (3%).

Bukettraube - Developed in Germany, produces quality wines with a distinctive Muscat bouquet. South Africa is one of the few wine-producing countries worldwide to bottle Bukettraube as a single varietal wine.
Cape Riesling (Crouchen Blanc) - The variety was wrongly regarded for many years as Weisser Riesling (Rhine Riesling) but was later identified as the Crouchen Blanc of France. A shy bearer which can produce quality white wines with a delicate yet fruity bouquet and sharp grassy aroma if growth and ripening conditions are ideal.
Chardonnay - A native of Burgundy, this variety is widely planted throughout the New World. Locally, much experimentation has been taking place with barrel fermentation and oak ageing of Chardonnay, and excellent wines in a number of styles are being produced. It is also used in some of the base wines from which Cap Classique sparkling wines are made as well as in white blends, an increasingly successful category.
Chenel - A local cross between Chenin Blanc and Ugni Blanc which produces a white wine of reasonable quality.
Chenin Blanc (Steen) - The most widely cultivated variety in the Cape, growers are raising the standard to new levels. Characterised by its versatility, Chenin Blanc produces good natural wines covering the whole spectrum from sweet to dry, as well as sherry and sparkling wine. Its fruitiness finds favour with a wide range of palates. It is also used for distilling brandy and spirits.
Clairette Blanche - Although it is seldom used as a single variety, its presence is an essential in many of our light, fruity wines - unusually low in alcohol and acid content.
Colombar(d) - Planted especially in the Breede River region, this variety produces a quality wine in the warmer areas. Good acid content ensures fresh, interesting wines with a pleasant fruity flavour.
Emerald Riesling - A relatively new variety from California which made its commercial debut in 1981. The wines are flavourful and fruity.
Gewürztraminer - A delicate aromatic flavour profile with an easily identifiable rose-petal fragrance; usually produces a light, off-dry wine.
Grenache (Blanc) – Related to the more widely known Grenache Noir, Grenache Blanc originated in Spain where it still plays a role in the wines of Rioja and Navarre. It spread to France, where it is the fourth most widely planted white grape variety and thrives in the Rhône valley and Châteauneuf-du-Pape. It has a crisp acidity and produces rich, full wines with clean green apple fruit aromas and flavours. It has a long, lingering finish and can stand on its own or as a blending component. Plantings in the Cape are miniscule.
Muscat d'Alexandrie (Hanepoot) - One of the world's most widely planted and versatile varieties, locally it was probably developed from 'Spaanse Dryven' (Spanish Grape) cuttings introduced to South Africa by Jan van Riebeeck in the 1650s. Nowhere else does it form such a high percentage of a country's total grape harvest as in South Africa, where it is used especially for dessert wine, as well as natural wine and raisins. Hanepoot delivers a strong, flowery bouquet and intense honey flavour.
Muscadel - Used chiefly in dessert wines, it gives an intense, raisin-like bouquet and was historically associated with the famous Constantia dessert wines. Red and white grapes grow mainly in the Breede River region. It belongs to the Muscat family.
Nouvelle - This grape, a crossing of Semillon and Crouchen Blanc (better known as Cape Riesling), was developed in South Africa by Professor CJ Orffer of Stellenbosch University. While plantings remain tiny they are increasing, mainly for inclusion in blends. It produces wines with a strong grassy, green peppery character.
Palomino (White French Grape) - A heavy bearer, low in sugar and acid. Used mainly for making sherry and brandy. It produces a neutral wine, best enjoyed young.
Pinot Gris - Planted on a very small scale in South Africa. Produces wines which are full and well balanced.
Sauvignon Blanc - In combination with Semillon and Muscadel these grapes produce some of the most exceptional white wines of Bordeaux, including the sweetest Sauternes and driest Graves. These wines have a distinctive green peppery or grassy character, and are often aged in wood (sometimes labelled Blanc Fumé). Extensively planted in the 18th century, Sauvignon Blanc has now regained popularity and considerably increased its share of plantings. There are some leading local examples which have garnered international attention.
Semillon (Green Grape) - Produces a full yet subtle wine with little acid; often used in blends. Locally, some outstanding wooded varietal wines have been produced from this grape variety which once represented 93% of all Cape vines and now accounts for only about 1%.
Ugni Blanc (Trebbiano) - Slightly neutral, thin wines which are used almost exclusively in brandy production.
Viognier - Becoming increasingly fashionable internationally, this variety has been grown for centuries in the northern half of the Rhône valley in France. An early ripener, it produces delicate complex wines with peach, apricot, honey and spice aromas under the right conditions. It is also sometimes blended with Shiraz (to a maximum of 20%).
Weisser Riesling (Rhine Riesling) - Has adapted well to South Africa's soil and climate. Produces very full, flavourful wines with excellent fruit acids that develop well with bottle ageing. Wines have a honeyed spicy nose and a flowery sweetness

Cabernet Franc - Related to Cabernet Sauvignon, this variety is usually softer, has a lower sugar content and contains less alcohol. Used as a component in classic, Bordeaux-style blends but also for varietal wines. Small but increasing vineyard area. Unless specified, 'Cabernet' refers to the Sauvignon and not the Franc variety.
Cabernet Sauvignon - An increasingly significant variety at the Cape, it's the foremost variety of the Bordeaux region of France. Cabernet Sauvignon produces top-class wines that develop well with age into spicy, full, complex wines. As in Bordeaux, it may be blended with Merlot or its relative, Cabernet Franc.
Carignan - Flourishes well in warm, dry areas. Originated in Spain, also widely planted in the south of France and grown in North Africa. Insignificant plantings in South Africa. Produces a light dry wine or is used as a blending component, particularly in Cabernet Sauvignon or Shiraz.
Cinsaut - Previously known as Hermitage. A strong bearer and very versatile variety - it can be used to blend with Cabernet, to produce reasonably priced early drinking wines, or as quality wine for brandy distilling. It is also often used for rosé, port and jerepigo wines. Once South Africa's most widely planted red varietal, vineyard area has decreased as it has been replaced by more noble varieties.
Gamay (Noir) - Mainly light red wines in the nouveau style are made of this grape in France's Beaujolais region. Several reds are made locally in a similar early drinking style.
Grenache (Noir) - One of Spain's most important varieties where it's known as Garnacha, this hardy grape is resistant to drought, wind and sun. Typically used for blending with Shiraz, Merlot and Cabernet Sauvignon.
Malbec - Once a significant component of Bordeaux's blend but no longer found in the region's best vineyards, this spicy variety is now mainly grown in Cahors in western France where it's known as 'Cot'. Argentina's signature variety, it's also grown in Chile. Very small plantings in SA, varietal and blended bottlings.
Merlot - An early ripening variety, traditionally used as a blending partner to add softness and breadth to Cabernet Sauvignon but now increasingly being bottled as a varietal wine, with some superb results locally. Planted in increasing quantities, particularly in the Stellenbosch and Paarl regions.
Mourvèdre - Originated from Spain, where it's known as Monastrell (in California and Australia it's known as Mataro). The spicy notes make it a good blending partner with cultivars like Shiraz. Small vineyard area locally.
Muscadel - This variety produces a very popular sweet red wine, particularly in the Little Karoo. Miniscule plantings in South Africa.
Nebbiolo - Big, tannic wines with lengthy ageing potential are made from this grape in its home terroir of Piedmont in Italy. Tiny plantings here.
Petit Verdot - This superb variety is used in small percentages in Bordeaux-style blends and can also be made into cultivar wines. Limited plantings locally.
Pinot Noir - The king of Burgundy but notoriously difficult to grow elsewhere. Although not yet widely planted, this variety is now producing excellent wines in the cooler viticultural areas of South Africa. Wines tend to be lighter in colour with distinct vegetal flavours and aromas. A large proportion is used in Cap Classique sparkling wines.
Pinotage - A local cross between Pinot Noir and Cinsaut (Hermitage), created by Professor Abraham Perold in 1925, this variety combines the noble characteristics of the former with the reliability of the latter. Unique to South Africa, it can produce complex and fruity wines with age but is also often very drinkable when young. With great strides made in the making of Pinotage, South Africa's own variety is rapidly gaining increasing acceptance and finding favour worldwide both as a varietal bottling and in blends. The 'Cape blend' is an evolving term which generally denotes a red blend with Pinotage as a component making up 30 to 70 percent of the wine.
Roobernet - A 1960s local cross between Cabernet Sauvignon and Pontac, it has an unusual (for reds) grassy character. Withstands diseases particularly well. Can be made into a cultivar wine, also a good blending partner, particularly in combination with Pinotage for a uniquely South African blend.
Ruby Cabernet - A Californian cross between Carignan and Cabernet Sauvignon, this prolific producer is suited to warmer areas.
Shiraz - A noble variety of French origin. Better known as Syrah elsewhere, the largest production of Shiraz is now found in Australia but local plantings have increased strongly. Made in several different styles here, it yields deep purple smoky and spicy wines which develop a complex character with age.
Souzào - Originally from Portugal, this is one of the traditional port varieties. Its high fruit sugar content and strongly pigmented skin give taste and colour.
Tinta Barocca - Considered one of the best varieties for the production of port in South Africa. It produces earthy, organic red wines and is excellent for blending.
Touriga Nacional - Regarded as the best variety for port, it's one of the oldest cultivars in the Douro area of Portugal. Produces wine with a very dark colour and a strong ripe berry character with around 13% alcohol.
Zinfandel - This leading Californian grape variety (the same as Italy's Primitivo) is planted on a limited scale in South Africa.
..........
Thanks to WOSA for their kind assistance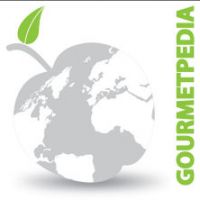 ©Copyright MSCOMM 1996 – 2023. Michèle Serre, Éditeur
Recipes

Products

Entertaining

Chefs

Hints & Tips

Glossaries