Skrei: A Miracle Fish

In the middle of winter, fishermen from the Lofoten Islands turn their eyes to the icy waters of the Norwegian fjords, waiting for an annual miracle to repeat itself: the arrival of the skrei.
Skrei, A Cod Unlike Any Other
From January until March, during the spawning season, the Arctic cod returns to the Lofoten Islands. As it travels through the maze of fjords, its diet changes and this unique fish - now called "skrei," an old Norse word meaning "wanderer" - develops firm, snow-white flesh. Prized for its incomparable flavour and the gastronomic qualities of its tongue and roe, skrei holds fishermen in its thrall each year as they eagerly speculate on the day of its return.
Skrei, An Annual Miracle
From time immemorial, always in the same place and season, nature has renewed a miracle along the Norwegian coast. Tradition dictates that children be the ones to announce the skrei's arrival each year in the tiny fishing villages nestled among the inlets. From that moment on, after days and nights of waiting, every boat, until then docked in the ports, hurries out to the open sea to catch these marvelous fish before they reach the Arctic Ocean.
Skrei, A Fish of Outstanding Quality
Its mild and delicate flesh makes skrei a remarkable fish that is well-suited to countless preparation methods. What's more, its liver and roe alone are considered delicacies that are esteemed by epicureans.
Harald Osa, co-founder of the Norwegian Gastronomic Institute, invites you to discover this "cod unlike any other" which he loves to cook for its wonderful flavour, texture and colour. He shares with us some culinary secrets for preparing this fish Norwegian-style.
Traditionally, Norwegians slice skrei into thick slices that they poach in boiling water for 5 to 10 minutes. When the flesh starts to come away from the bones, the fish is ready. This simple and natural method allows all of the fish's excellent flavour and texture to be retained.
Skrei is usually served with boiled potatoes, steamed carrots and melted butter with hardcooked eggs. Since skrei naturally flakes into small delicate pieces, it also lends itself very well to gratins, cold first courses and fish balls.
With their long tradition as a fishing nation, Norwegians have given fish and seafood an important place on their menus. And there are many species of fish, especially along the coasts: cod, wolf fish and salmon are the most common, served either poached or fried. Mackerel is a typical summer fish, which you'll find particularly along the south coast.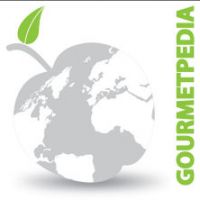 ©Copyright MSCOMM 1996 – 2022. Michèle Serre, Éditeur
Recipes

Products

Entertaining

Chefs

Hints & Tips

Glossaries