Borago officinalis
French: Bourrache
Also called: bee bread
Origin: Syria
History and Culture
Etymology: from the Arab abu rache, meaning "father of sweat," because of its sudorific properties.
Borage is a kitchen garden plant historically associated with courage. It mellows the character and relieves students' stress according to Parkinson, who also said it could be used "to expel pensiveness and melanchollie." It was introduced into Europe by the Romans and the earliest writings concerning this plant date to 13th century England. In 1631, borage was among the herbs brought along by the colonists settling New England.
Cultivation
Family: Boraginaceae
Growth: annual
Stem height: 30-45 cm
Leaves
long wide rough leaves covered with fairly dense long white bristles that can irritate the skin; they have a faint cucumber smell
Flowers
In mid-summer the flowers open up in a star shape; at first they are pink, changing to bright blue at the height of blooming. Their black "antennae" contain a lot of pollen and attract bees, hence the plant's nickname, "bee balm."
Borage is widely found in both Europe and North America growing along the sides of roads. When grown in rich soil, the plant can easily reach one meter in height.
Soil
Accepts any soil, but prefers rich, well-aerated ground.
Growing
sow in spring; the plants will germinate rapidly, displaying two wide leaves. Transplant to a sunny location, spacing the plants 50 cm apart. They can be harvested in mid-summer when the leaves are still young and the flowers are in full bloom, having turned from pink to bright blue.
Medicinal Properties… from Yesterday to Today
Borage is usually used plain or in infusions for its medicinal properties:
Eases throat and respiratory irritations
To sooth your throat when you have a bad cough, make a borage infusion (take 1 cup, 4 times a day)
To sooth the respiratory passages, inhale the steam (throw large handfuls of borage leaves into boiling water)
Depurative
cleanses the blood of impurities
Diuretic
Diminishes bruises
mash leaves to a paste and apply as a poultice
Purifier
Cooling agent
chewing a leaf reduces fever and cools the body in hot weather
Regenerative
Sudorific
Tonic
Infusion
infuse a small handful of fresh leaves in a cup of boiling water for ten minutes
Cosmetic properties
Cleanser and emollient
mash leaves to a paste and use as a facial scrub
N.B. MSCOMM has gathered this information from preventative and natural medicine and from the popular traditions of various countries for your information and enjoyment, but MSCOMM declines all responsibility as to its use and does not intend that it be used as a substitute for conventional medicine.
Culinary File
Leaves
Use fresh leaves for the most flavor
Pick the leaves when young; otherwise soak the leaves in liquid for 30 minutes to soften the bristly hairs;
add raw (when young) to salads
chop the leaves to flavor yogurt, cream cheese, ground meat;
dip in batter and fry as a side vegetable (fritters);
add to a ground meat mixture with fresh breadcrumbs, milk and parmesan and use as a stuffing for cannelloni;
steam and serve like spinach – never boil it;
macerate in vinegar to make a vinegar with a mild cucumber flavor
Flowers
can be candied in sugar to decorate cakes and pastry products;
their refreshing taste makes them a good addition to cold drinks instead of the usual sprig of mint
Storage
Fresh: in a plastic bag in the refrigerator
Frozen: chopped, placed in ice cube trays and covered with water
Gourmetpedia
In France's Savoy region, borage is infused into cream as an accompaniment to a Beaufort soufflé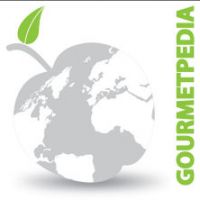 ©Copyright MSCOMM 1996 – 2022. Michèle Serre, Éditeur
Recipes

Products

Entertaining

Chefs

Hints & Tips

Glossaries