Hyssop is a perennial shrub found in the typical scrubland environment of Mediterranean regions. Its flowers may be violet, blue, white or pink and are grouped in spikes. Much used by the ancient Greeks and Romans and into medieval times, this wide-ranging plant had almost deserted our tables, but is now making a comeback in the cooking of top chefs.
Hyssop is a word of Greek origin. The Hyssopos of Dioscorides took its name from azob (a holy herb), because it was used for cleaning sacred places. It is alluded to in the Scriptures: "Purge me with hyssop, and I shall be clean"
Hyssop, as finely-chopped fresh or dried leaves, is used to flavor dishes. Begin with a small amount, since the bitter, slightly minty (or camphor-like, if you wish) flavor can easily overpower a dish. It pairs very well with stuffings, large poultry birds, game and second-cut meats. In the Middle Ages, it was added to pâtés and meats in sauce to promote digestion. Its delicately-flavored flowers nicely enhance the taste of salads, vegetables and fresh white cheese, but should be used without the stronger leaves, which will overpower the flowers' gentler flavor. The leaves stand up well to long cooking periods but we prefer to add them just before serving.
Bernard Ravet, chef at the Hermitage in Switzerland, uses hyssop to flavor his poaching liquid for trout.
Try a little hyssop in fromage blanc as a spread for bread.
In the 4th century BC, the famed Greek physician Hippocrates recommended hyssop as a treatment for respiratory illnesses, followed by Dioscorides in the 1st century AD.
In the 17th century, the English herbalist and apothecary Nicholas Culpeper used a hyssop infusion with honey to make an expectorant syrup to fight coughs and ease infectious conditions of the respiratory system.
Today, its respiratory and expectorant qualities are still recognized. It also:
stimulates digestion (aromatic)
helps eliminate gas (carminative)
reduces fever (antipyretic).
Hyssop is used in the production of a number of liqueurs, pastis, lemon balm water and Swiss absinthe. It's one of the essential ingredients in Chartreuse and Benedictine.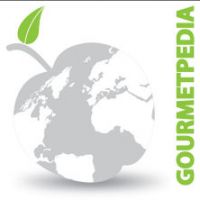 ©Copyright MSCOMM 1996 – 2020. Michèle Serre, Éditeur
Recipes

Products

Entertaining

Chefs

Hints & Tips

Glossaries