Cupped oyster or Portuguese oyster
Crassostrea angulata Crassostrea gigas
Cupped or Portuguese Oyster - Crassostrea angulata
One side of the shell of this species is very deep, while the other half is almost flat. The meat is green. The name "Portuguese" comes from a maritime misadventure of 1868, when a merchant ship called the Morlaisien was returning to France from Lisbon with a cargo of oysters. When a storm suddenly arose, the ship sought refuge in the estuary of the Gironde, forcing the captain to lighten his load by throwing the cargo overboard. The oysters settled into their new environment, acclimated and spread all the way to the Charente estuary.
In Brittany, Canacale remains the most important site for raising exceptional cupped oysters.
American or Atlantic Coast Oyster - Crassostrea virginica
The Atlantic oyster takes its name from its place of origin. Some of the best known are: Malpeque, Caraquet, Blue Point, Pine Island, Pugwash, etc. Each of these varieties has a varying degree of saltiness. Some people prefer Malpeques to Caraquets just because they're saltier. Others prefer Pine Island oysters for their fruitiness or Pernaquids for their nutty flavor.
Malpeques are raised in the waters off Prince Edward Island in Malpeque Bay and collected with drag nets or rakes in the coastal inlets and estuaries and are cultivated in parks. They are very juicy and are fished in the fall and winter months, following the old saying that oysters should be eaten only in months containing an "r".
Pacific Coast American Oyster
Pacific oysters are creamier with a saltier and more minerally taste than Atlantic oysters. For example: the Kumamoto is a mild oyster with a buttery flavor. The Samish Bay oyster has a more assertive taste and is plumper. Other Pacific oysters include: the Steamboat, Pearl Bay, Malaspina, Royal Myiagi, etc. Each has a particular taste, ranging from creamy to metallic, with briny or nutty notes.
Pacific Cupped Oyster or Japanese Oyster - Crassostrea gigas
Plump and juicy, the Japanese oyster can reach 30 cm in length but is generally harvested when 3 years old when it measures 10-12 cm. It is fished year-round. The meat is lean.
---
Buying
Cupped oysters are classified by weight:
Small = under 50 g
Medium = 50-74 g
Large = 75-99 g
Extra large = over 100 g.
..........
In collaboration with CRT, Brittany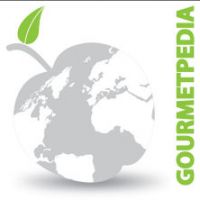 ©Copyright MSCOMM 1996 – 2023. Michèle Serre, Éditeur
Recipes

Products

Entertaining

Chefs

Hints & Tips

Glossaries