Talking about Black Pepper or Indian Black Pearl with Olivier Roellinger
Pilpali is the Sanskrit name for this fruit. Pepper belongs to the piperacea family, which includes a number of tropical climbing plants. The history of piper nigrum has been intertwined with that of humanity since the days of ancient Egypt. It quickly became the most sought-after spice in the world.
The same fruit allows us to obtain several types of pepper:
Green peppercorns - Harvested before maturity while the fruit is still green and preserved in brine.
Black pepper - Also harvested before maturity, but a little later, and immediately dried.
White pepper - Extracted from the ripe seed after soaking to remove the outer layer.
Red pepper - The mature fresh berries, impossible to find in Europe or North America. Not to be confused with pink peppercorns from Reunion Island, which are not from the piperacea family.
Black pepper is, for me, the real, wildest pepper. This king was born in the forests of southwest India, where you'll still find what to my taste is the best of the best: the famous MG1 of the Malabar coast. I had the opportunity to harvest this pepper and to see it dry on the roads in the sun. In Cochin, you can watch pepper being auctioned, a surreal experience.
Malabar pepper
Which is nearly black, has a very refined flavour with notes of fruit and wood. Its length in the mouth and its hint of acidity create a marvellous balance.
Pepper from Ceylon
Is brown, with a livelier smell and a hotter flavour; its length in the mouth is surprising and it could even be considered "fatty."
Sarawack pepper
Which is rather fashionable at the moment, grows in Malaysia, in the north of Borneo. Its shiny black colour reveals a surprising freshness in the mouth and an almost resinous flavour that consumes the palate.
Lampong
But it's in Indonesia that you'll find a pepper to rival the Indian varieties: the famous Lampong. It's dark brown and tastes of toasted bread - very aromatic and powerful. A very fine quality pepper from Cameroon, Le Penja, also deserves mention.
Today, pepper is present in all of the world's cuisines and helps to unite mankind. It could be the symbol of globalization in the best sense of the term. No regional cuisine has lost its identity by introducing pepper.
The Romans spread this spice throughout their empire; at the time it was exchanged for gold or silver. Pepper's invasion of the New World was more surprising. Thanks to European explorers, the East and West exchanged their hot flavours: chilli pepper took Asia by storm and peppercorns became an irreplaceable ingredient from Toronto to Cape Horn. Beautiful journeys, beautiful hybrids - worthwhile stories for those who don't wish to look beyond their own region.
A few more tales
Pepper was so prized by the Romans that they invented a mill to control consumption and prevent waste.
Pierre Poivre, the governor of the Ile de France, may have had a predestined name but he had nothing to do with pepper - his life was linked to the development of clove and nutmeg plantations.
Ground pepper is to be avoided, of course. Always grind it at the last moment to allow its aroma to blossom.
Finally, if I had to take a single spice to a desert island, I'd choose my black pearl MG1 from Cochin, harvested in the foothills of the Gatts. Combined with sea salt, it would be enough to breathe life into cooking.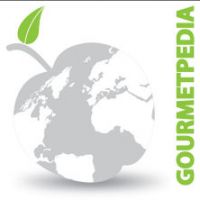 ©Copyright MSCOMM 1996 – 2022. Michèle Serre, Éditeur
Recipes

Products

Entertaining

Chefs

Hints & Tips

Glossaries