Etymology
French "frisée" (curly). "Lettuce" from the Latin "lactuca."
Description
An edible plant with long, wide leaves in shades of green or sometimes red, or simply edged with red.
As its name suggests, frisée is a curly lettuce whose long tender leaves are joined to a short whitish stem which somewhat resembles the base of the fennel plant.
Nutritional values per 100 g
Calories: 18; Carbohydrates: 3.5 g; Fat: 0.3 g; Protein: 1.3 g. Lettuce is low in calories and high in water and vitamins A, B, C and E.
Buying frisée lettuce
Look for nice green leaves with no yellowing.
Storage
If you plan to keep the lettuce for a few days, first rinse it in cold water and shake it before putting it into the vegetable crisper, in a fairly large open bag or wrapped in a damp cloth.
Tightly closed packaging does not allow the lettuce to breathe and will make it rot. Be sure that air can circulate around the leaves.
Frisée lettuce is fragile and will not tolerate freezing. Do not dress it until just before serving, since vinegar will make it wilt.
Cooking tips
It has a slightly peppery or nutty taste.
Never cut the lettuce with a knife: tear it by hand.
Separate the leaves from each other. Wash them and then spin them well or dry them immediately with a kitchen towel, since the leaves tend to soften quickly.
To revive limp frisée lettuce, stick it first into lukewarm water and then into ice water to shock it.
You can also "recuperate" tired frisée lettuce by sweating it in butter with a shallot. Finish with a drizzle of cream and serve as a vegetable.
Suggestions
Nothing is better than a dose of bitter greens as a cleansing spring tonic. If you're in a "blue" mood: Place lettuce leaves on individual salad plates. Crumble blue cheese over them and sprinkle with green onion. Drizzle over a vinaigrette of olive oil, lemon juice, salt and pepper.
Or with goat cheese: Crumble some chèvre on your salad. Garnish with red onion and slivers of garlic. Dress with olive oil, lime juice and honey. Or try the following combinations:
Country style - with bacon bits, croutons and garlic. For a light meal, add a hard-boiled egg.
Autumn salad - frisée lettuce, beets, apples, walnuts.
Maritime - frisée lettuce, fennel, pollack, and vinaigrette whisked with a little fish stock.
Worldwide Gourmet
Italian - with a vinaigrette of olive oil, balsamic vinegar, mustard and garlic… and with some dandelions!
Monacan - frisée lettuce, tomatoes, beets, celery, Gruyère and walnut halves. Spread frisée lettuce leaves with goat cheese. Cover with prosciutto or serrano ham and roll up to serve as appetizers.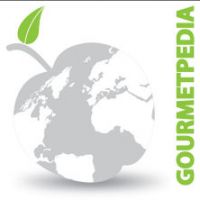 ©Copyright MSCOMM 1996 – 2020. Michèle Serre, Éditeur
Recipes

Products

Entertaining

Chefs

Hints & Tips

Glossaries