Sabayon - original recipe Recipe
Recipe

Photos

Zabajone, Zabaglione...
Zabajone was born in the Italian province of Reggio Emilia and remains a regional specialty even though the recipe spread quickly with all kinds of variations.
Giovani Baglioni, a famous "condotierre" of the 16th century, was nicknamed "Zvan Bajoun," according to the Emilian custom of the time of translating people's names into dialect.
"Zvan Bajoun" arrived in Reggio Emilia at the head of his troops and set up camp in the area. Since he had no food to give his soldiers, he sent emissaries out in search of supplies, but they returned having found nothing but eggs, honey, white wine and aromatic herbs from the hills around Scandiano. Forced to make do, the condotierre combined the collected ingredients and gave the mixture to his men as a kind of soup. Contrary to expectations, the soldiers ate it enthusiastically and even the condotierre himself ate his fill. And so was born - completely by chance - a recipe that became immediately popular, bearing the name of its unwilling inventor, Zvan Bajoun. Eventually the name was transformed into Zambajoun, Zabajou, Zabajone…. as it is still pronounced in Italy. At least that's the version given by the historian Numa in his "Historia."
This famous condotierre never suspected that his dessert, as light as air, would travel the world, gracing the most exalted tables.
(6) The Italians flavor the sabayon with orange zest, Marsala or Amaretto… or Grand Marnier which is closest to the original flavor. You could also flavor it with champagne. If you decide to flavor your sabayon with liquor, whisk in 1 Tbsp. at step 6, at a little at a time to avoid deflating the mixture.
Place the egg yolks, sugar and zest into a bowl.
Whisk vigorously until light and pale.
Set the bowl over a pot of boiling water to create a bain-marie or double boiler.
Pour in the white wine, whisking vigorously.
Continue whisking until the mixture is foamy and forms a mousse.
When the mixture has a nice creamy texture, remove it from the heat. Since you're whisking the sabayon in a bain-marie, you have to remember that the heat is cooking the egg yolks. If you cook the mixture too much, it will begin to form lumps.
Whisk in the liqueur if you want. Go to chef's note (6) for procedure.
Pour immediately into dessert cups. Sabayon can't wait!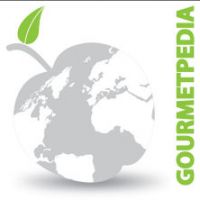 ©Copyright MSCOMM 1996 – 2019. Michèle Serre, Éditeur
Recipes

Products

Entertaining

Chefs

Hints & Tips

Glossaries