Mardi Gras in the Czech Republic
All about Mardi Gras... in the Czech Republic
February is the peak time of Masopust, the Shrovetide or Carnival season, featuring pig butchery, festivities with masked parades, and plates full of doughnuts and buchteln, traditional Czech yeast buns. This is the multi-week period that falls between Epiphany and Ash Wednesday, the day marking the beginning of the 40-day Lenten season leading up to Easter.
The period culminates during the last three days, a time of great feasting. People traditionally wished to enjoy a plentiful supply of good food before the upcoming Lenten period. The festivities start on Shrove Sunday with a generous lunch, traditionally including meat dishes, such as jitrnice (liverwurst), sausages and bacon, pastries like fried doughnuts or "boží milosti" (God's grace) and, last but not least, plum brandy to make you feel warm. Balls used to be organized on Monday, followed by masked processions on Tuesday. At midnight the time for revelry was over and Lent began, with meat dishes replaced by lentils, bread, eggs and potatoes.
The tradition of joyful masked parades has continued in some regions until the present day. Since 2010, the annual parades held in the villages of the Hlinecko region were recognized as part of UNESCO World Heritage, the aim being to preserve the intangible cultural heritage of local people.
In other areas these traditions have nearly disappeared, though during this time most people still enjoy easting traditional jitrnice (liverwurst) and buchteln (yeast buns), considering them an integral part of this period of carnival festivities.
A costumed carnival celebrant enjoying Buchteln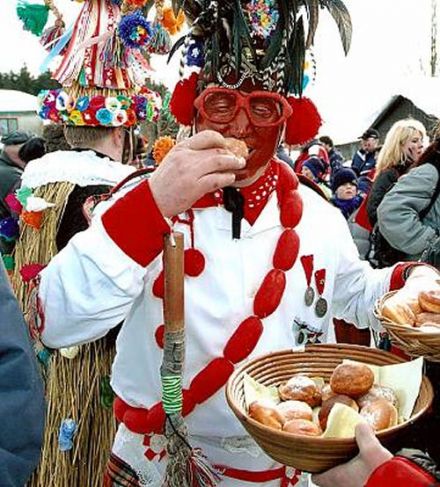 ..........
Buchteln photo with poppy seed filling on top of the page: MSCOMM / ID 60508492 / Eva Ziaťková
Buchteln photo with plum-jam and quark on the left side of the recipes: Czech Tourism
Red mask photo above: Unesco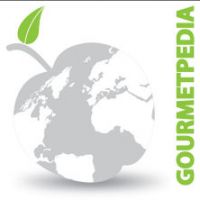 ©Copyright MSCOMM 1996 – 2023. Michèle Serre, Éditeur
Recipes

Products

Entertaining

Chefs

Hints & Tips

Glossaries