Flavors of France > A Culinary tour To Burgundy
If the land of the Dukes of Burgundy was born under a sign,
surely it was that of good food and wine…

As soon as you enter Burgundy, you feel the need to slow down, to relax and adopt the pace of the region's famous snails. You won't want to hurry as you wander by the wineries and vignobles, through the little towns and villages, past the châteaux nestled amongst the vineyards and the light-coloured stone houses clustered in bunches along the Saône river.
Between Tournus and Beaune, follow the route that wends through the vineyards, as the road signs announce some of the most fabled names in the world of wine: the charming little town of Santenay, famous for its restorative waters; Chassagne-Montrachet and Puligny-Montrachet, where the hillside is covered with a magnificent blanket of vines as far as the eye can see; Meursault, whose medieval church spire seems to watch over the Côte des Blancs; and Pommard, situated at the foot of the hills, with its old Romanesque houses and châteaux.
Between Beaune and Dijon, there is an uninterrupted stream of wine, a line of caves and viticulture. Check out the region's small hotels: the proprietor almost always has a relative with a vineyard and a good cellar who will personally show you through his stone vaults, sit down on a cask with you and raise a friendly glass. There are some memorable moments to be spent discussing the grape harvest, reminiscing about great vintages, and listening to the winemaker's anecdotes about this "terroir."
Dijon is not only the capital of mustard-making, but also the birthplace of a certain Canon Kir who gave his name to a local drink consisting of white Burgundy and a splash of crème de cassis, a sweet liqueur made from the local blackcurrants that grow on the Burgundian hillsides.
Gingerbread, or pain d'épices, is an ancient recipe that has been famous in Dijon since the 17th century. The firm of Mulot and Petitjean still makes authentic Dijon pain d'épices, once nicknamed "the cobblestone of health!" Extending south from Dijon, on the hillsides overlooking the Saône plain, you'll find a succession of prosperous and charming towns bearing the names of grands crus well-known to any wine-lover: Aloxe-Corthon, whose name and reputation go back to the emperor Othon, Nuits-St-Georges, Vosne-Romanée, Vougeot, Chambolle-Musigny, Gevrey-Chambertin.
As you go down the Burgundy canal, take the time to enjoy a little taste of some renowned Burgundian cheeses, such as Chaource or Époisses.
Being able to prepare a meal "à la bourguignonne" means knowing how to cook with red wine. Aside from the traditional boeuf bourguignon which has long been famous even outside Burgundy, there are all sorts of dishes prepared in a red wine and bacon sauce, or "en meurette." Though the most famous is probably "eggs en meurette," there are also similar preparations made with fish (matelote or pauchouse) or with pork charcuterie (such as ham saupiquet).

Burgundians are passionate about both their food and their wine. Escargots à la Bourgogne, Boeuf Bourguignon, and Coq au Vin are just three of the famous regional dishes.
With prime ingredients – beef from the Charolais cattle seen grazing in the lush pastures throughout the region, esteemed chickens from Bourg-en-Bresse, wild mushrooms, snails, pigeons, quails, boar, venison and freshwater fish, this is nirvana for the gourmet. Small, independent suppliers are carrying on the tradition of excellence with patés, terrines, cheeses and sausages. You only have to go to the local markets to see the variety of the produce available, and the pride with which they are presented.
To end your meal, there is a tempting array of desserts, many made with fruit: perhaps "rigodon," a charlotte made with dried fruits, pear "tartouillat," or the apple pudding called "flamusse," or maybe a flat round "galette" sprinkled with local blackcurrant liqueur or Flavigny anisette.
Bresse poultry
Charolais beef
Époisses cheese
Burgundy snail
Kir - blackcurrant liqueur
Dijon mustard
Burgundy wine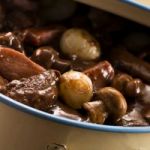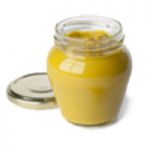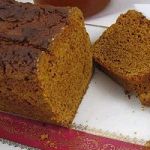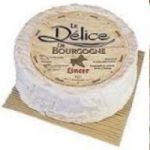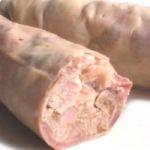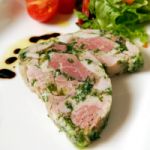 Some specialities to bring back at home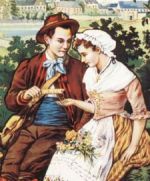 * gingerbread
* cassinines (candies) and Dijon mustard
* anis de Flavigny (anise miniature candies sold always in an oval metal box
* châtelaines de Semur-en-Auxois
* bourguignottes d'Auxerre
* croquets d'or de Sens...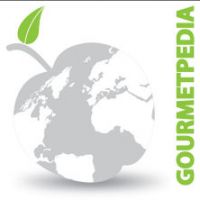 ©Copyright MSCOMM 1996 – 2023. Michèle Serre, Éditeur
Recipes

Products

Entertaining

Chefs

Hints & Tips

Glossaries