Flavors of China
Traditional Chinese cuisine comprises four main schools of thought and eight famous styles of Chinese Cuisine
Although people almost everywhere in the world claim to be familiar with Chinese cooking, it is often misunderstood. Cantonese cooking, which first gained a foothold in Hong Kong, spread around the planet and erroneously came to be thought of as representative of all Chinese cooking, perhaps because the refined and mild Cantonese cuisine was well-suited to western palates. Meanwhile, Peking Duck is often reduced to the level of "a recipe," though in fact its refinement perfectly and concisely sums up the whole philosophy of northern imperial cuisine. While Szechuan cooking has lately gained favor amongst enthusiasts of spicy foods, many of them remain unfamiliar with Hunan cooking. As for the cooking of Shanghai, it remains strangely secret and regional.
Many so-called "Chinese" dishes came into being far from China - for instance chop suey (whose literal translation is "garbage can") was created in New York by a chef who threw together the last remaining ingredients he had to offer. Other recipes were born in America and crossed the oceans with tourists, finally ending up on the menus of certain "western-style" restaurants.
In order to better understand the complex and many-faceted world of Chinese cooking - which is not one single cuisine at all, but rather numerous distinct ones - we will examine the various characteristics that define China's four main culinary schools. In China, eating is not simply a matter of nourishing the body; it is a daily ritual that is based on a whole philosophy of harmonies, textures and flavors.
We should point out that English spellings of Chinese words sometimes vary from one text to another, and the names of cities or regions may appear differently depending on their source. For instance, you may see Szechuan, Szechwan or Sichuan. On the other hand, some place names become something completely different when one letter is changed: Hunan is to the east of Szechuan while Yunan is far to the southwest of Szechuan, one in the middle and one in the south of the country.
While many dishes are typically regional, others can be found from one end of China to the other, with each area imparting its own particular flavors to a recipe. For example, sweet and sour pork is made with just sugar and rice vinegar in the north; in the east a little ketchup is added; while the Cantonese, always favoring abundance, top the dish with pickled vegetables and fruit. On the other hand, if you ask for sweet and sour pork in a Szechuan or Hunan restaurant you will be told politely that it's not on the menu - such sweet foods are foreign to that region's tradition.
Eight Famous Styles of Chinese Cuisines
..........
Top photo : P.F. Chamg Chinese New Year
Recipe listing photo: stuffed breads and ravioli - usa.chinadaily.com.cn / Beijing branch of Yechun Teahouse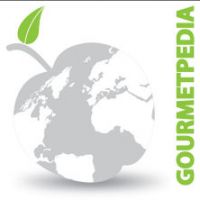 ©Copyright MSCOMM 1996 – 2023. Michèle Serre, Éditeur
Recipes

Products

Entertaining

Chefs

Hints & Tips

Glossaries