Chinese New Year - The festivities continue until the fifteenth day of the first lunar month
Chinese New Year
The festivities continue until the fifteenth day of the first lunar month
The seventh day of the first month - the day of man (ren ri) The seventh day of the first month is the day of man. According to the ancient writings of Tung Fang So, censor to the Emperor Wudi under the Han dynasty (206 BC - 220 AD), the first eight days of the year are dedicated respectively to the rooster, dog, pig, sheep, bull, horse, man and grain. If a ewe has lambs on the day of sheep (fourth), her offspring will be exemplary… provided that the day is sunny. So it's on this day of the year that all Chinese change their age at the same time, rather than on their birthday. In China when a child is born it is already one year old and if it is born during the twelfth month, it will be two years old on the seventh day of the first month - even though it has only been in the world for a month! It is said that if the weather is clear and sunny on that day, there will be many births in the coming year.
To celebrate the event the family gathers together around a banquet called "bai shou," meaning "pray for longevity." One of the essential symbolic foods for New Year is noodles, whose length represents a wish for long life. When fried with meat and bamboo shoots, the dish symbolizes "a wish for long life," since the character for bamboo sounds the same as the word for "pray" or "wish," and also because the evergreen and unchanging bamboo is a sign of youth and longevity.
The Festival of Lanterns (15th day of the first lunar month)
The fifteenth day of the first month marks the end of the period of New Year's celebrations. The moon enters its first lunation since the spring festival (the night of the coming of the New Year.) The Chinese celebrate this night of the full moon by hanging out multicolored lanterns at dusk.
On the day of the festival of lanterns it is usual to eat yuan xiao. These are sticky rice balls filled with lard, sugar, nuts, sesame seeds and cinnamon tree flowers. Once again there are a multitude of yuan xiao.
During the early years of the republic, yuan xiao were known as "tang yuan" (reunion soup) because Yuan Shikai (1859-1916), the founder of the republican regime in China, refused to be associated with the name of a candy. Even more serious was the fact that xiao is also a homophone for "make disappear." Thus yuan xiao meant "eliminate Mr. Yuan"!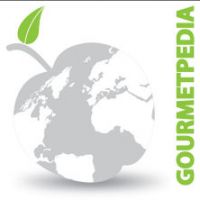 ©Copyright MSCOMM 1996 – 2023. Michèle Serre, Éditeur
Recipes

Products

Entertaining

Chefs

Hints & Tips

Glossaries