A Culinary Journey
Food, because it is so closely tied to human existence, is part of the art of living. But it is more than a simple necessity - eating well is also a great pleasure. This is certainly true in Corsica, whose cuisine tells the story of a land and its evolution. Even today each little region of the island has a prized and time-honored specialty.
Balagna is still an immense olive garden, Niolu is proud of its shepherds and the cheeses they produce, Castagniccia cherishes its chestnuts and Cap Corse boasts hundreds of acres of vines. Aregno vaunts its almonds, Cervioni its hazelnuts, Bastelica and Tolla its apples, Murzo its honey…
Then there are the charcuterie products found across the island, prepared according to centuries-old traditions, and an integral part of Corsican culture. The pigs used for this purpose are raised in freedom or semi-freedom, fed primarily on grains or else on chestnuts, holm oak acorns, roots and fruits. You'll find prizuttu made from the haunch, coppa (loin), bulagna (cheek), pancetta (belly), lonzu (tenderloin) and figatellu (pork liver sausage).
We must also mention brocciu, called "the poor man's cheese." It's made from the whey that remains after the production of sheep's or goat's milk cheese. It is an ingredient in many dishes and pastries and has become the only Corsican cheese to boast its own protected designation of origin.
Seafood is a central part of Corsican life. There are fish such as red mullet, pandora, red scorpionfish, sea bream, monkfish; shellfish like lobster, rock lobster, spider crab and squillfish; as well as longline mussels and oysters from the Diane pond. There is also mullet roe, cured and dried to make boutargue, known as "Corsican caviar."
Livestock raising is important, but here most animals are given semi-freedom in the scrubland and so acquire a flavor not found anywhere else. Corsican veal is renowned for its exceptional taste. There are small farms where you can buy excellent quality chickens and farm-raised rabbits. Lamb and goat are also integral parts of the celebration.
Ahhh… Corsican olive oil! Here the olive tree is considered to be the tree of life and is inextricably tied to the island's landscape. Its prized oil is the symbol of the Mediterranean good life. In particular, olive oil from Marquiliani is magnificent.
Corsican wines have started to become known and appreciated beyond the island for the quality of their production and aging. Grape vines have been grown on the island since ancient times: six centuries before Christ, the Greeks were making Aleria wine, one of their favorite beverages. Corsica can lay claim to a number of exceptional grape varieties, including Niellucciu, Vermentinu, Sciaccarellu, Codivarta, Montanaccia, Rossol, Brandica, Morescone and Biancu Gentile. A number of well-known houses produce some of Corsica's best wines, including Gentile, Canarelli and Clos Capitoro.
We should also talk about honey and the hundred thousand flowers of the Corsican brush land that provide bees with countless nectars, producing brush, arbutus and chestnut flower honey (the latter, amber and slightly bitter, is excellent). Then there is the chestnut flour which has always played an important role in the island's economy and which is the basis for local polenta. There are also hazelnuts and citrus fruits. Clementines are full of flavor when their juice is extracted, though it must be done in a certain way! Both the pulp and skins have to be pressed to release the true essence of the fruit: this is the secret of its great taste. The island is brimming with quality products, though many are only produced in very small quantities.
To show off all these wonderful ingredients to their best advantage, talented and inspired chefs are required. Corsica boasts four hotel-restaurants with Michelin stars. In Calvi, there is La Villa. In Porto Vecchio, you'll find Calarossa (Relais & Châteaux), Casadelmar (the youngster, tending towards Italian cuisine, which just received its star in 2005), and Belvedere, which showcases regional products with great skill.
And to end our discussion of Corsican specialties we have, to delight your taste buds, fiadone, brocciu fritters, falcullele, canistrelli with white wine, chestnut tarts, sciccias… sweets found in every good bakery and pastry shop on the island.
If you happen to be in Corsica in the summer, in fact even until the end of October, you can try some wonderful fresh products, though cheese and charcuterie are made when the weather's a bit cooler, and the brush honey won't have been collected yet. But that's alright… it gives you a reason to come back!
Philippe Le bail,
Hotel-Restaurant Le Belvédère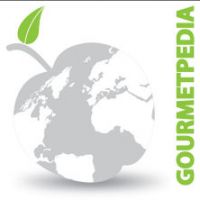 ©Copyright MSCOMM 1996 – 2023. Michèle Serre, Éditeur
Recipes

Products

Entertaining

Chefs

Hints & Tips

Glossaries