Flemish Culinary Specialties
Antwerp
Antwerpse handjes
Little biscuits or sometimes chocolates in the shape of a hand. The little hand refers to the legend of the giant Druoon Antigoon. He demanded a very high toll from the ships that passed by on the river Scheldt. Those who refused to pay had one hand chopped off. Silvius Brabo challenged the giant to a fight, killed him and threw one of the giant's hands in the river.
Elixir d'Anvers
Herb liqueur regarded as an excellent digestive.
Bruges
Brugse Achten
These hand made biscuits, in the shape of a figure 8, are rolled in brown sugar and served with a cup of coffee.
Brugse Kletskoppen
A flat very fine crispy biscuit. Kletskop is the Dutch for bald head?
Brussels
Brussel Pain Á la Grecque
The origins of this golden biscuit go back more than two centuries and as the name might suggest has nothing to do with Greece. It was the Augustine monks from a nearby abbey who gave bread to the poor in the Wolvengracht, a street in Brussels city centre. This bread was called 'bread from the gracht' or grecht in dialect. Over the years, the bread became more refined and known under its current name.
Brussels Cheese
Also known as Brusselse Kaas, is made from cow�s milk and is considered a table cheese that is used for spreading and snacks. In texture it is smooth, with its taste being sharp and citrusy, with strong and salty bite. The cheese is regularly washed and dried over a period of at least three months, and is shaped into rounds or tubs.
Ghent
Gentse Waterzooi
Ghent - stew based on either fish or chicken, with vegetables in a creamy sauce.
Tierenteyn mosterd
Tierenteyn mustard was first prepared in 1790. The recipe is secret, but the main ingredients are vinegar, salt and one or more of the large number of mustard seeds that exist. No preservatives are added. The mustard is sold in grey stoneware jugs that bear the company name.
Leuven
Leuvense Fonskes
Leuvense Fonskes are handmade chocolates with refined fillings of coffee or caramel-praliné. The chocolate depicts the symbol of Leuven: de "Fons Sapientiae", the source of wisdom, a statue of which can be found in the centre of Leuven.
Lierse Vlaaikes
The 300 year old recipe of this small spicy round cake is a well kept secret. It consists of bread dough and a filling of breadcrumbs, candied syrup, milk and four different herbs.
Mechelen
Mechelse Koekoek
A large chicken, often prepared in abbey beer or with ginger bread.
Spletlukken
These small crispy waffles are baked during the festive season according to an old family recipe. They are served with jenever, or coffee. 'Lukken' is a word used for wishing 'Happy New Year' in West-Flanders.
Ostend
Ostendaise oester
Cultivated oyster from Ostend, with firm meat, salty and poignant taste.
Hop shoots
Also called 'the white gold' of Poperinge is a local delicacy available from March till mid April. Hop shoots, have been grown in the area since the 14th century, and can be eaten raw, blanched or fried. It is the highlight on many a menu in local top restaurants.
..........
Photo: Hochepot © Restaurant Comme chez Soi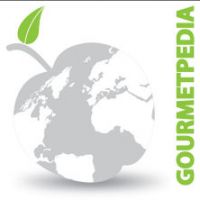 ©Copyright MSCOMM 1996 – 2022. Michèle Serre, Éditeur
Recipes

Products

Entertaining

Chefs

Hints & Tips

Glossaries